TrueVoter™ biometric voter registration system
Biometric voting registration for fair and credible elections
Sovereign nations are increasingly turning to biometric voting systems to help support fair, credible elections absent of fraud and illegal practices to ensure the protection of democratic principles. Establishing election integrity is a cornerstone of modern democracy that promotes trust and honesty in elected governments and promotes confidence and faith in elected leaders.
The results of recent biometric voting exercises in countries such as Kenya and Ghana have taught us that governments expect fast, accurate, and reliable voter registration at the polls under any conditions that help to maintain the integrity and credibility of the electoral process and reduce mistrust and irregularities.
Governments seeking to implement a biometric voter registration project expect that the system will:
Prevent duplicate registrations
Provide a simple and user-friendly interface for registering and identifying voters
Is easily scalable
Ensure quick and precise biometric voting identification
Provide a clear and easily accessible audit trail
Facilitate interoperability between government agencies for database consolidation and maintenance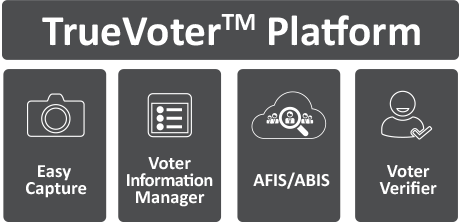 TrueVoter™ platform
The M2SYS TrueVoter Solution is split into 4 modules:
Easy Capture – a highly configurable voter data capture solution for enrollment
Voter Information Manager – the central application that manages all voter records
ABIS matching – a fast matching search engine that delivers accurate and secure results
ABIS de-duplication and adjudication – the fastest and most powerful de-duplication software in the world and powerful back end tool to help quickly and fairly resolve any election disputes

Recommended exercise for voting system
Complete voter registration software and back-end biometric identification system
Flat or rolled 10 finger fingerprint image capture
High quality dual iris capture
Signature Capture
Capture ICAO standard face image (digital photograph) through external HD web cam or built-in webcam or compatible digital camera or upload from local storage
Multi-modal biometric voting identification including fingerprint, finger vein, palm vein, iris, and facial recognition
Import data from capture application
Highly customizable software modules for both input and output settings
Information safety protection measures to protect citizen privacy including strong encryption, fault tolerant architecture, disk mirroring, automated database backups, and disaster recovery options
Scalable ABIS (Automated Biometric Identification System) to process voter de-duplication comparisons and quickly identify fraudulent applications
Seamless database segmentation to perform real-time, one to many (1:N) comparisons at state level during registration
Flexible architecture maximizes system performance and efficiency while reducing system stress and downtime
ID Card Generation (ISO/IEC 7810)
EBTS Compatible
High powered searching capability
Multitasking environment
Multi-lingual (Any Language)
Extensive database inquiries
Role based user management
Comprehensive reporting and data logs for thorough voter activity monitoring
Download TrueVoter™ brochure
Success story
The supreme commission of elections and referendum (SCER) of Yemen chose the TrueVoter™ biometric voter registration solution. 15 million voters with 10 fingerprints, face images & demographic info were matched and successfully registered under this project for the election.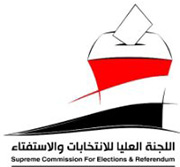 M2SYS provides custom end-to-end turnkey solutions
for all kinds of biometric projects
You can choose any biometric hardware or matching engine and we'll give you the whole "Turnkey" solution.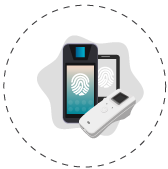 Biometric
capture tool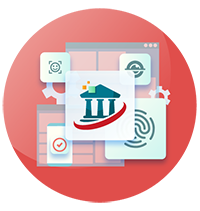 End-to-end
turnkey solutions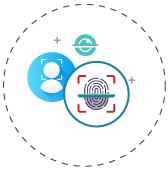 Biometric
matching service
Our knowledgeable sales consultants are located worldwide to answer any questions that you have about our identity management technology. Please complete the form with as much information as you can so we are best prepared to assist you.