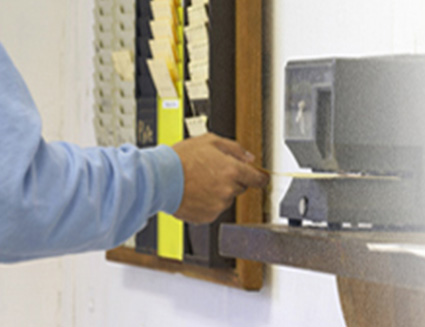 Leading Workforce Management software providers have selected M2SYS' fingerprint biometrics software and fingerprint readers to immediately offer a seamless biometric module for PC-based time data collection.
The benefits of biometric employee identification are becoming more widely recognizable in the workforce management community. Recent studies have shown that the integration of a biometric solution into employee time clock terminals and software can help an organization to save up to 7 percent of gross payroll annually by utilizing secure fingerprint recognition technology to eliminate buddy-punching.
Buddy-punching is the process of one employee inappropriately clocking-in or out for another. It is a problem that most organizations face, but it is often difficult to establish proof of the dishonest conduct or to determine its financial consequences. It is estimated that up to 75% of companies lose money each year due solely to buddy-punching.
M2SYS' innovative biometric solutions provide a cost-efficient and effective solution to these growing problems that are inherent to the traditional forms of workforce management.
Solutions such as M2SYS' Bio-Plugin, Bio-TimeClock, and Bio-SnapON incorporate M2SYS' award winning fingerprint technology for a seamless biometric application that easily integrates into any windows-based attendance, accounting or payroll software.  How big are the savings?  Use our biometric time clock ROI calculator to find out how much money you can save by leveraging our Bio-SnapON™ fingerprint software to record employee time data.
M2SYS biometric solutions not only eradicate the costs associated with buddy-punching but also increase employee accountability with the provision of a concrete biometric audit trail, resulting in a more productive and efficient work staff.
M2SYS' revolutionary biometric fingerprint solutions have already drastically reduced administrative time and overall costs associated with traditional time-clock methods for companies using solutions from leading work-force management software providers such as Stromberg, iEmployee, and SwipeClock.
Adding a biometric component to your existing time clock software has never been easier. For more information about the benefits that M2SYS biometric solutions can provide to the workforce management industry, please complete our sales form or call (770) 393-0986 to receive a custom price quote.
To view our customers in the workforce management industry, please visit our integrators page.
"Bio-SnapON provided exactly what we needed. We were able to instantly add biometric features to our application, providing our clients with a more secure and efficient way to authenticate employees."
Our knowledgeable sales consultants are located worldwide to answer any questions that you have about our identity management technology. Please complete the form below with as much information as you can so we are best prepared to assist you.