PrisonSecure™ for safe and secure prison management
Effectively manage prisoner identities with this flexible and comprehensive jail and prisoner management system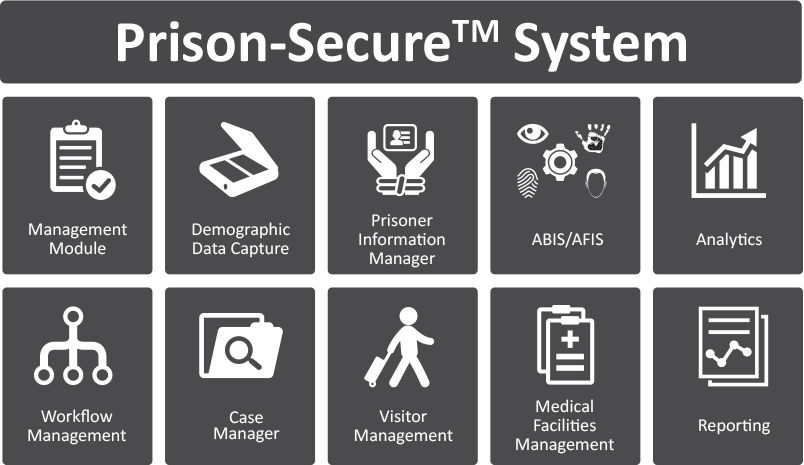 Jails and prisons play a significant role in any country's ability to establish a safe and secure environment for their citizens. The most common use of prisons is as part of an organized Governmental Justice System in which individuals officially charged with or convicted of crimes are confined to a jail or prison until they are either taken to trial to decide their guilt, or complete the period of incarceration they were sentenced to after being found guilty at their trial. Just as jails are an important part of a country, managing the prisoners inside the Jails are also becoming important.
Our Prison-Secure™ jail and prisoner management system provides a modern solution by which the Jail Authority, Public Safety Departments, and Governments can safely and securely manage prisoner identities. PrisonSecure™ is the only solution which can predict prisoner identities individually by Machine Learning Technology/Artificial Intelligence (AI) based on detailed analytical calculations.
The solution was designed and built under the FBI, NIST, ANSI & ISO standard format and offers the flexibility of choosing from a number of different biometric Identification modalities including; fingerprint, finger vein, palm vein, iris, and facial recognition to accurately identify each individual at different stages.
Demographic data capture
Biometric capture
Reporting
Intake and booking
Case manager
Scheduling
Work flows control
Visitor management
Medical facilities management
Complete profiling option with demographic details
Multi-modal biometric capture facility during listing
Instant access to information about offender population and facility use
Detailed inmate physical description with multiple image tracking and automated line-up generation
Tracking and reports for courts and dockets, incarceration history, time-served with multiple start/stop dates, transportation, release dates, disciplinary, medical, parole and much more
Completely customizable fields, templates, and reports as per requirements
Central monitoring facilities including the installation of the system in Web, VPN or WAN networks
Priority listing
Helps reduce paperwork
Includes module for building your own classifications
Security processes for individuals and groups
In-depth functions that provide a high standard for jail operations
Download PrisonSecure™ brochure
Success story
Working with jail management software systems at correctional facilities throughout the U.S., M2SYS Technology registers and identifies millions of inmates and facility visitors each year with biometric fingerprint identification technology. Thousands of M2SYS biometric hardware devices capture millions of inmate identities each day during booking, medication distribution, location tracking, and again prior to release.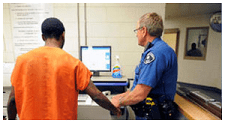 M2SYS provides custom end-to-end turnkey solutions
for all kinds of biometric projects
You can choose any biometric hardware or matching engine and we'll give you the whole "Turnkey" solution.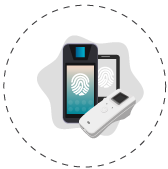 Biometric
capture tool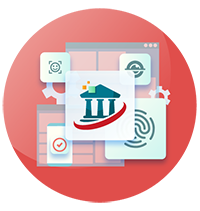 End-to-end
turnkey solutions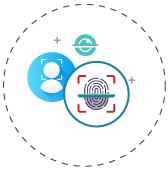 Biometric
matching service
Our knowledgeable sales consultants are located worldwide to answer any questions that you have about our identity management technology. Please complete the form with as much information as you can so we are best prepared to assist you.