A wide variety of vertical markets are using M2SYS biometric software and biometric readers to secure data, prevent identity fraud, reduce costs, and provide a more convenient user experience.
Biometrics is widely viewed as one of the fastest-growing segments within the information technology sector and the biometrics market is forecasted to more than quadruple its revenues to $23.54 billion globally by 2020, with biometric recognition expected to remain the dominant form of technology (source: MarketsandMarkets).
M2SYS has captured a substantial share of the biometric recognition marketplace by delivering innovative biometric software solutions to a wide variety of vertical markets. Governments and companies all around the world have capitalized not only on the value of biometric technology itself, but also on the benefit of our revolutionary biometric solutions.
Government: Our AFIS biometric identification system is the ideal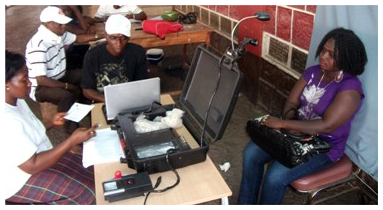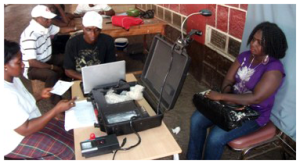 platform for governments seeking management solutions in both a large and small scale capacity for projects such as: border control, ePassports, voter registration, national identification cards, public entitlement distribution, and public safety. Our flexible, scalable, customized, and accurate government biometric digital identification solutions are designed to help facilitate smooth and efficient biometric identification project work flow and secure end user acceptance through reliability and accuracy – key hallmarks of any successful governmental biometric identification initiative. Using a strategic blend of human factor engineering and adaptation to local, regional, and national market trends, our biometric identification solutions for governmental initiatives are backed by world class service and support to ensure project success and sustainability.
Public safety: Detention centers and corrections departments are using our hybrid biometric software and biometric readers to: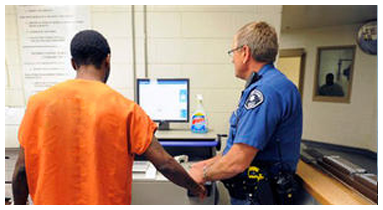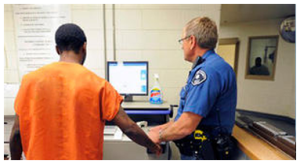 Avoid duplicate booking entries
Track inmate movements
Control medication distribution
Monitor probation regulations
Prevent the wrong prisoner from being released
Workforce management: RightPunch™ is our PC-based biometric time and attendance system that enables customers to: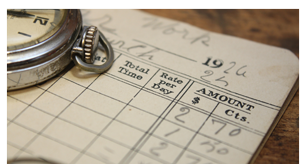 Increase productivity by eliminating buddy punching
Reduce payroll inflation and payroll error rates
Ensure compliance with time and attendance labor tracking laws
Increase security and efficiency by eliminating ID cards and PINs
Contact us or one of our leading employee workforce management time and attendance system partners for more information on RightPunch™, our PC-based biometric time clock.
Healthcare: RightPatient® is the industry's most advanced patient identity management and data integrity solution to ensure 100% patient ID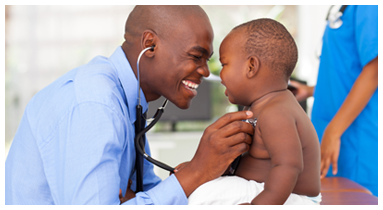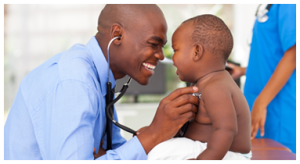 accuracy, increase patient safety, improve the patient experience, and increase patient data integrity. The only multimodal healthcare biometrics solution for patient identification, RightPatient® allows medical facilities to retrieve a patient's electronic health record with one biometric scan without having to enter any additional information like a driver's license, social security number or DOB. Easily interfaced with any EHR/HIS application, RightPatient® provides the ability to:
Match millions of templates per second
Host biometric matching locally or in the cloud
Run as a seamless component of the EHR software
Implement without any database or code-level integration with EHR software
Prevent duplicate medical records and overlays
Ensure the right care is delivered to the right patient
Strengthen red flag compliance and eliminate medical identity theft
Increase patient engagement with a self-service smartphone app
We offer additional healthcare biometrics technology resources such as access control devices, single sign on solutions to curtail data security breaches, and biometric hospital employee time and attendance systems. Contact us for more information on RightPatient®, the industry's most flexible and scalable biometric patient safety and patient data integrity system.
Automated fingerprint identification systems (AFIS): Offering scalable and customizable AFIS solutions that allow our end users to process,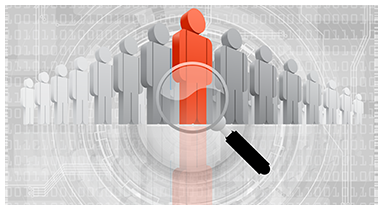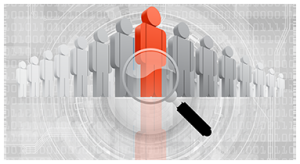 edit, search, retrieve, and store biometric templates, our software is made to order based on unique needs and market conditions.
We also offer a multimodal automated biometric identification system (ABIS) which combines fingerprint with an iris or a facial recognition modality. Our AFIS software is a strategic fit for deployments specific to:
Contact us for more information or a live demo on our ABIS solutions.
Banking: Banks, financial institutions, and banking software developers utilize our CertisID™ biometric identification management to verify customer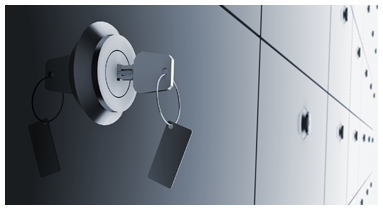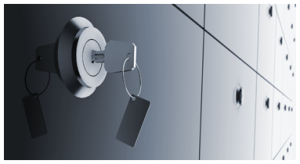 identities for secure payment transactions, protect sensitive customer information, eliminate passwords with biometric single sign-on protection, prevent customer and employee fraud, and establish a concrete audit trail for government compliance.
Learn more about the advantages of implementing CertisID™ to establish:
• Fast, accurate, and secure customer identification for KYC initiatives
• Protection from insider fraud and a concrete audit trail of customer transactions
• Accountability, government compliance, and irrefutable proof of employee transactions
• Secure authentication protocols on mobile banking applications
• Biometric ID of microcredit loan customers to reduce fraud
• Enterprise fraud detection and prevention
• Fraud and identity theft protection with secure biometric ATM authentication
Please contact us for more information and a live demo of CertisID™ next-generation, secure authentication solutions for the financial services industry.
Our knowledgeable sales consultants are located worldwide to answer any questions that you have about our identity management technology. Please complete the form below with as much information as you can so we are best prepared to assist you.