ePolice™ – Law enforcement case management, criminal investigation, booking database
Customizable integrated platform designed to help establish efficient and effective law enforcement operational management
The M2SYS ePolice™ application is an integrated platform to address the needs of all law enforcement operational units including case management, investigations, booking systems, demographic databases, next generation automated biometric identification system (ABIS), forensic analysis (Latent, DNA), mobile platform, integration & data exchange capabilities with global agencies (Interpol, FBI, Scotland Yard), intelligence reports, and analytics as well as comprehensive ad hoc reporting.
Law enforcement agency technology requirements vary significantly based on geographic and strategic locations, culture, demographics, and crime history. M2SYS offers the ability to customize the ePolice™ platform to meet the unique needs of law enforcement agencies.
Experience and ongoing engagement with global law enforcement agencies
Universal and unique ePolice™ platform capabilities
Fastest ABIS search speeds in the industry
Multi modal biometric and hybrid biometric capability
Comprehensive and intuitive latent processing and matching system
Sophisticated artificial intelligence and analytics system with probabilistic matching
Integrated platform all modules in one platform
Broad market knowledge to understand individual agency requirements and ability to customize the solution accordingly
Proven success records around the globe
Continuous research and development, strongly committed to the industry
Altruistic commitment to society and the community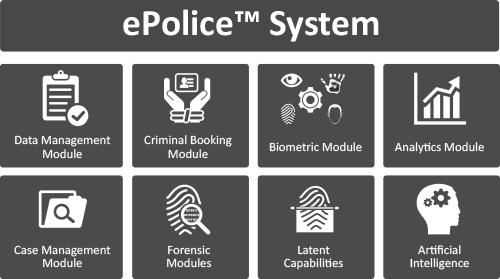 ePolice system diagram
How M2SYS solutions addresses the workflow of police ( Standard Practices ):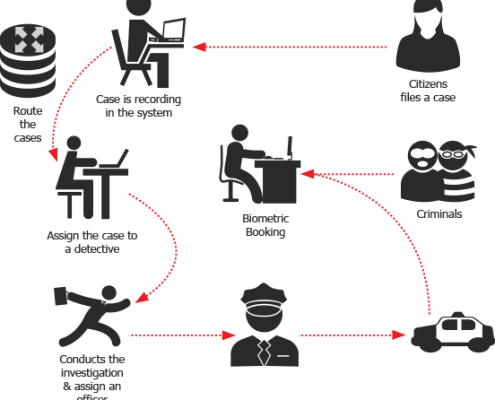 How ePolice system works?
Download ePolice™ Brochure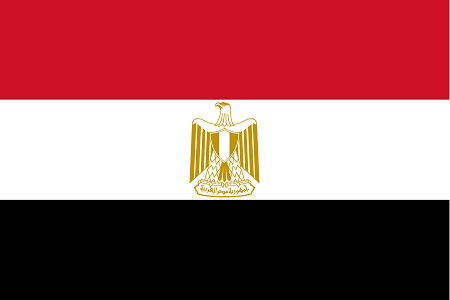 Client: Egyptian military academy
Industry: Law enforcement
Country: Egypt
Use: Biometric database of army personnel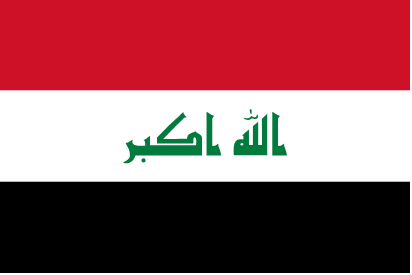 Client: The Iraqi Govt. (Kurdistan Province of Sulaymaniyah)
Industry: Border control
Country: Iraq
Use: Biometric border control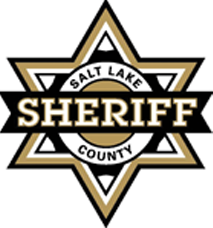 Client: Salt Lake County, UT Sheriff's Office
Industry: Law enforcement
Country: U.S.A.
Use: Prisoner identification
M2SYS provides custom end-to-end turnkey solutions
for all kinds of biometric projects
You can choose any biometric hardware or matching engine and we'll give you the whole "Turnkey" solution.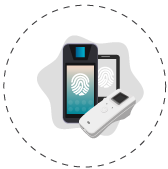 Biometric
capture tool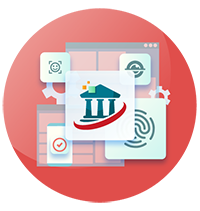 End-to-end
turnkey solutions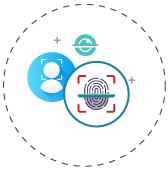 Biometric
matching service
Our knowledgeable sales consultants are located worldwide to answer any questions that you have about our identity management technology. Please complete the form with as much information as you can so we are best prepared to assist you.