M2-EasyScan™ USB Fingerprint Reader
The M2-EasyScan™ – A fingerprint reader for every need. With over a decade of experience delivering biometric identity management solutions to customers throughout the world has led us to extensively test and support multiple fingerprint readers, ensuring that you have the right options for success. The M2-EasyScan™ fingerprint reader is a rugged, ergonomic fingerprint scanner that ensures a consistent image quality and accurate results, even in high throughput environments. Powered by our Hybrid Biometric Platform™ fingerprint software, and award-winning Bio-Plugin™ biometric integration middleware, fingerprint recognition with the M2-EasyScan™ fingerprint reader is permeating the commercial marketplace.
In high throughput environments such as fitness club membership management or school lunch line POS, a fingerprint device is required that will capture a high quality image and will not degrade with frequent usage. The M2-EasyScan™ optical fingerprint reader from M2SYS was designed with these goals in mind and is meeting these challenges with success.
Certifications: CE, FCC, WHQL, RoHS, STQC
Features of M2-EasyScan™ Fingerprint Reader
Highly durable and rugged – proven to resist electrostatic shock, impact, drops, scratches, extreme temperatures, humidity, electrostatic discharge, and contaminants (sweat, dirt, oil, etc)
Ultra-precise 500 DPI resolution
Auto-On automatically turns on sensor when it detects a finger
Smart Capture ensures quality fingerprint scanning for dry, moist, aged, scarred, and difficult-to-scan fingers
At the heart of the M2-EasyScan™ is the FDU03FRS™ sensor, made With the ultra-precise OPP03- series optic module
Hardened fingerprint contact area that is resistant to scratches, impact, corrosion and electrostatic discharge (ESD)
Compact and ergonomically designed to work with any finger or thumb
Integrated finger guide
Benefits of M2-EasyScan™ Fingerprint Reader
Improved security and convenience
Removable, weighted stand
Reliable and consistent performance
Reduced password resets saving IT time and resources
Works well with dry, wet, aged, scarred, or problematic fingers
Accurately reads the fingerprints of smaller children
More affordable than other fingerprint readers in the same category
Can be used with all M2SYS fingerprint software applications
Convenient Auto-On feature automatically turns on sensor when it detects a finger
Patented optical technology for clear image quality with high contrast, high signal-to-noise ratio, and practically no distortion
This fingerprint scanner has a durable frame and non-membrane based sensor surface
Software for M2-EasyScan™ Fingerprint Device
There's no need to seek any farther than our comprehensive array of software solutions for M2-EasyScan Pro™ fingerprint reader. With our cloud-based software solutions, the M2-EasyScan Pro™ fingerprint reader works perfectly. You can use the following three of our most popular software solutions to get your biometric project off to a flying start: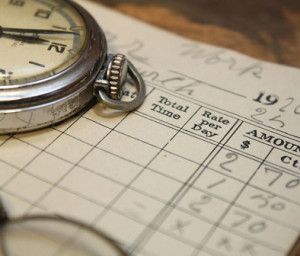 Biometric Integration to Eliminate Buddy Punching
Nigerian Green UNCT Consulting Ltd. integrated our Bio-Plugin™ biometric software development kit (SDK) with their workforce management solution to offer customers a more accurate solution to identify employees. They decided to deploy fingerprint biometrics and choose the M2-EasyScan™ fingerprint reader. Implementing a biometric fingerprint identification solution provides customers access to a more accurate employee authentication tool that can remove the loopholes and limitations of traditional workforce management systems, eliminate buddy punching from time and attendance.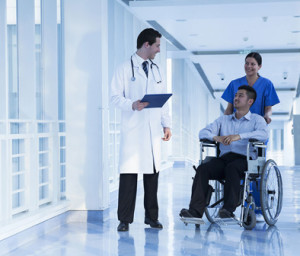 Biometric Integration for Accurate Patient Identification
International Health Management selected our Bio-Plugin™ Biometric Software Development Kit (SDK) to integrate a web based fingerprint identification system with their healthcare system for accurate patient identification. They have successfully integrated Bio-Plugin™ paired with the M2-EasyScan™ Fingerprint Reader, which covers approximately 5,000 patients in 5 different remote locations within Bangladesh.The integration helped them to ensure accurate patient identification, prevent duplicate medical records, and reduce medical errors casued by patient misidentification.
Category
Description
Interface
USB 1.1, 2.0
Type
Optical
Light source /  Typical lifetime  LED
60,000 hours
Size
58.5mm (L) x 53.9mm (W) x 31.6mm (H)
Calibration
Device self-calibrates
Resolution
500 dpi
Operating system
Windows XP, Vista, Windows 7, 2000, Me, Server 2003 (32 and 64 bit
environments)
Warranty
1 year mechanical defect
Weight
89g (without cable)
Operating temperature
0°C ~ +65°C
Certifications
MIC, CE, FCC, WHQL, RoHs compliance
Our knowledgeable sales consultants are located worldwide to answer any questions that you have about our identity management technology. Please complete the form below with as much information as you can so we are best prepared to assist you.
With Over 17 Years of Experience in
Biometrics & Identity Management,


Our Technology Is Deployed in Over 100 Countries