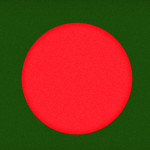 International Health Management selected our Bio-Plugin™ Biometric Software Development Kit (SDK) to integrate a web based fingerprint identification system with their healthcare system for accurate patient identification. They have successfully integrated Bio-Plugin™ paired with the M2-EasyScan™ Fingerprint Reader, which covers approximately 5,000 patients in 5 different remote locations within Bangladesh.The integration helped them to ensure accurate patient identification, prevent duplicate medical records, and reduce medical errors casued by patient misidentification.
Please enter the following information, we will give you
the download link of your required case study.
Please enter the following information