Volunteering In Your Community – The Spirit of Teamwork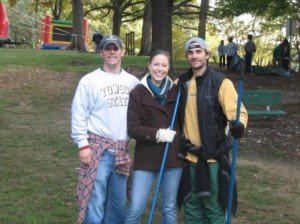 Although this blog is focused on talking about biometrics and its practical applications in business, periodically we will take a break and focus on other topics that are important to M2SYS Technology.
A couple of weeks ago myself and Michael Trader, the President of M2SYS Technology, had the opportunity to volunteer (on a rather chilly Saturday morning) for the Atlanta community to help the Chastain Park Memorial Conservancy.  The Conservancy is responsible for maintaining the environmental integrity of the Park, which is quite a tall task considering it spans 260 acres.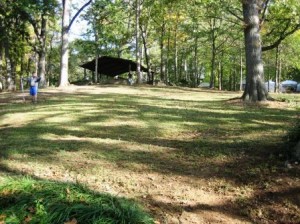 The task at hand for the day was a big one – remove debris and rake all of the leaves on the enormous hill that spills down from their main pavilion.  The rally point before we began was a parking lot just beyond the horse stables and as we all stood around shivering and receiving our marching orders from one of the Park managers, I looked around and was struck at the diversity of people who had come that day to help out.  Young, old, male, female, individuals, families, groups of friends, fraternities, sororities and businesses all showed up to help out.  I estimated there were at least 100 – 150 people there that morning, a true testament to the pride and dedication that the people of Atlanta have for their community.
The project was supposed to take three hours, but due to the sheer volume of people that showed up that morning and the diligence of everyone involved, the entire hill was raked, cleaned and hauled away in a little over two hours.  We were amazed at the speed with which the task was completed, the friendliness of all our fellow volunteers and the ability to continue to give back to the community through our volunteering efforts.  Mission accomplished.
The Hill we tackled, sans debris and leaves: