| | | | |
| --- | --- | --- | --- |
| | :: Press Release | | |
Experienced Leadership; Proven Results

Rest Easy by Selecting a Biometrics Partner That Will be With You for the Long Haul

Invest in a company with a proven track record of successful biometric fingerprint technology deployments, a strong customer base, and a profitable business model.
iEmployee Rapidly Integrates M2SYS Biometric Fingerprint System into Workforce Management Software; Deploys to First Customers in Less Than One Week

Leading Time and Attendance Software Provider Partners with M2SYS to Offer Affordable Web-based Biometric Time Clock Solution

Atlanta, August 23, 2005 - M2SYS Technology, an innovator in biometric technology research and development, today announced that total workforce management solution company iEmployee has integrated M2SYS' Bio-Plugin™ biometric fingerprint identification system into their web-based PC time clock solution. The strategic partnership signals the expanding acceptance and recognizable value of using a reliable method to capture employee time and attendance data that is more convenient and affordable than a wall mounted time clock or manual time sheet. The addition of iEmployee to M2SYS' rapidly growing list of software integrator partners also secures M2SYS' position as an industry leader in providing robust and rapid biometric system integration into enterprise-level ASP software.

iEmployee's total workforce management solutions include on-demand, 100% web-hosted timesheets, time off, web clock, integration with hardware clocks, HR (including training and salary planning), benefits, pay stub, and W2. Rounding out the suite of solutions is the future release of a full expense application. iEmployee solutions are the product of choice of over 1600 companies.

The ability to continually improve and broaden the full range of interlocking workforce solutions was the driving factor behind the evaluation and selection of a complete biometric solution that could be integrated seamlessly into iEmployee's employee time clock software. The Bio-Pluginä solution was quickly recognized as the best-of-breed choice for iEmployee's software on-demand, which is completely web-based and only requires clients to have an Internet connection and web-browser. All iEmployee solutions interlock, so when data is altered in HR, the payroll data is also instantly updated. The avoidance of system dependencies between the time clock and fingerprint software was also a critical aspect of the evaluation process along with high performance and robust security features.

"The Bio-Plugin™ fingerprint recognition system is a welcome addition to the iEmployee offering," said Darryl Cunningham, Senior Vice President. "As a seamless software component, it was simple for our development team to integrate, relieving the costly time and resource requirements required to work with a rudimentary fingerprint SDK. Consequently, we were able to integrate the system in less than a day and offer a complete solution to our clients in less than a week. M2SYS provided the exact biometric technology we needed to immediately enhance our product within a pricing model that is sensible and affordable. This creates new opportunities for our business and adds more value for our clients."

M2SYS' patent-pending fingerprint recognition solution called Bio-Plugin™ enables software companies like iEmployee to immediately implement a complete, seamless fingerprint recognition system, including a high-performance 1:N identification engine. Bio-Plugin™ eliminates the system dependencies, extensive development, and specialized knowledge of biometric complexities inherent to fingerprint software SDK's. This enables software companies to remain focused on their core product, and establish a new revenue channel with the biometric component integrated into their systems.

"Our new partnership with iEmployee is a testament to M2SYS further strengthening its foothold as a premier fingerprint recognition system provider to leading software companies with the highest performance, security and reliability requirements," commented Michael Trader, President of M2SYS. "By using Bio-Plugin™, iEmployee is now able to offer its clients a much more affordable alternative to a wall mounted biometric time clock for capturing employee time and attendance data. As the adoption of PC based biometric time clock technology continues to expand in their industry, iEmployee can rely on M2SYS as their trusted expert in the biometric field who will continue to provide them with the most cutting edge solutions."

About iEmployee
iEmployee is a leading provider of on-demand workforce management solutions, enabling companies to eliminate paperwork and dramatically reduce employee administration time from hours to minutes. iEmployee's full suite of web-hosted Time and Attendance, HR/Benefit, Pay Stubs/W2 and Self-Service applications offer cost-effective solutions, requiring no IT investment or overhead. Endorsed by leading payroll providers, iEmployee is the solution of choice for over 1600 companies. To learn more, please contact iEmployee, Seekonk, MA 02771; Tel. 800.884.6508 or 508.336.4441; http://www.iemployee.com.

About M2SYS Technology
M2SYS Technology is a proven innovator in the field of biometric software engineering, research and development. Its portfolio includes a patent-pending, biometrics "plug-in" solution that software providers can use to quickly adopt a seamless fingerprint recognition module with minimal development effort. Leveraging its core biometric processing server, the technology facilitates one-to-one verification and one-to-many identification, enabling fast, secure, and highly accurate human recognition processing.


Contact:
M2SYS Technology
Thomas Stelter
Vice President, Strategic Alliances
(770) 933-6845
info@m2sys.com

| | | | |
| --- | --- | --- | --- |
| | :: Industry Highlights | | |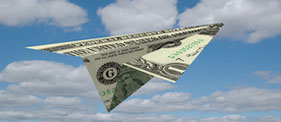 M2SYS software is used by tens of thousands of end users worldwide across a variety of industries. Find out how our technology can empower your market.
| | | | |
| --- | --- | --- | --- |
| | :: M2SYS Newsletter | | |

The newest edition of the M2SYS newsletter features an overview of our latest software enhancement: Bio-AI – an artificial intelligence agent unlike anything offered in the biometrics industry.
>
Read More
>
Subscribe Now