| | | | |
| --- | --- | --- | --- |
| | :: Press Release | | |
Experienced Leadership; Proven Results

Rest Easy by Selecting a Biometrics Partner That Will be With You for the Long Haul

Invest in a company with a proven track record of successful biometric fingerprint technology deployments, a strong customer base, and a profitable business model.
M2SYS Forms Strategic Alliance with Munero Inc.

Business Intelligence Solutions Provider Selects M2SYS as OEM for Flagship Enterprise Project Management Application

Atlanta, April 27, 2003 – M2SYS Technology, a global leader in offering cost-effective, innovative, quality-assured technology solutions for law enforcement, military and private industry entities, today announced that it has executed a long-term, strategic alliance with Munero Inc. to private label its i-Bridgeä collaborative project management application and provide ongoing technology engineering services. Specific terms of the deal were not disclosed.

i-Bridgeä helps businesses of all sizes more efficiently manage their projects by providing deepened visibility into all aspects of the project lifecycle. Under the terms of the alliance, Munero has licensed and private labeled a copy of i-Bridgeä to offer to its diverse customer base. Munero will also utilize M2SYS' engineering services to build customized versions of the web-based application and continually maintain, enhance and tune its functionality. The i-Bridgeä application platform anchors Munero's suite of business intelligence solutions.

Mizan Rahman, CEO and Chief Architect for M2SYS, commented, "Munero has focused its business model on providing innovative solutions to help customers prioritize project processes, maximize service delivery performance and implement proven methodologies. We are delighted to provide Munero a dependable technology platform and supportive development services that it can utilize to effectively meet these customer goals."

About M2SYS Technology

M2SYS Technology is a leading global provider of enterprise technology solutions and professional services. Leveraging its global resource model and technology expertise, M2SYS pursues continual research and development across various market segments to deliver cost effective, high-quality solutions and services to global enterprises and government agencies. M2SYS has developed innovative solutions in the fields of Biometrics, Project Management, Supply Chain Management and Enterprise Application Integration, and continues to explore new areas of advanced technology to benefit global welfare and economics.

About Munero Inc.

Munero Inc. combines its outstanding enterprise solutions with an affordable strategy, implementation, outsourcing and optimization services. "Munero" in Latin means "To Help". Out of this desire "to help" was born Munero. The vision remains to assist small and mid-size companies around the globe manage cost, internal processes, clients and maximize profit through affordable, scaleable and user-friendly solutions. Out of this vision evolved Munero suite of products that are your complete business intelligence tools. And these tools help you treat each department as a business realizing that success of these mutually dependent entities guarantees competitive edge and success of your enterprise.


Contact:
M2SYS Technology
Kevin James
Vice President, Corporate Communications
(770) 955-4464
info@m2sys.com

| | | | |
| --- | --- | --- | --- |
| | :: Industry Highlights | | |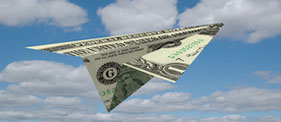 M2SYS software is used by tens of thousands of end users worldwide across a variety of industries. Find out how our technology can empower your market.
| | | | |
| --- | --- | --- | --- |
| | :: M2SYS Newsletter | | |

The newest edition of the M2SYS newsletter features an overview of our latest software enhancement: Bio-AI – an artificial intelligence agent unlike anything offered in the biometrics industry.
>
Read More
>
Subscribe Now