The M2-S™ fingerprint reader
A wealth of experience across many real-world implementations has led us to extensively test and support multiple fingerprint scanning technologies, ensuring that you have the right options for success.
The M2-S™ fingerprint scanner was designed for use with M2SYS' Hybrid Biometric Platform™ and is also compatible with many standard fingerprint SDKs. Our most durable fingerprint scanner, the M2-S' ergonomic design forces perfect finger placement with each fingerprint scan to produce an optimized fingerprint image with maximum captured surface area.
This fingerprint reader was designed around the Digital Persona U.are.U 4500HD (high-durability) fingerprint sensor. Image capture, self-calibration, and image data encryption is controlled by its on-board electronics. The M2-S™ fingerprint reader provides virtually fool-proof fingerprint recognition. The "smart-touch" scanning area enables the fingerprint reader to reject latent and counterfeit fingerprint images.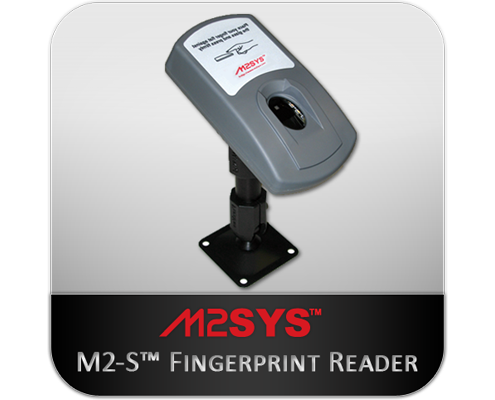 The M2-S™ fingerprint reader has a rugged design and durable frame, providing sturdiness unmatched by other fingerprint scanners in the same price category. The bottom of this fingerprint reader has a mounting hole, allowing it to be easily secured to any surface.
Certifications: RoHS, WEEE, UL, USB, WHQL
Small form factor
Excellent image quality
Encrypted image data
Latent print rejection
Counterfeit image rejection
Rotation invariant
Works well with dry, moist or rough fingerprints
Mountable to 6″ adjustable metal stand
Designed for use with all solutions of M2SYS
Compatible with many standard fingerprint SDK's
Works well with dry, moist or rough fingerprints
Rugged Design
Wider Sensor for bigger fingers to capture
Inside at the heart Digital Persona U. are U. 4500HD sensor is used
Self-Calibration
Image data encryption
Mountable to 6" adjustable, metal stand
Provides 512 dpi Image
USB 2.0 connection
| | |
| --- | --- |
| Item | Specification |
| Interface | USB 2.0 |
| Type | Optical |
| Size | 1″ (D) x 2.75″ (W) x 5.5″ (H) |
| Active Sensing Area | 0.58" (W) x 0.71" (L) |
| Calibration | Device self-calibrates |
| Resolution | 512 dpi |
| Operating System | Windows XP, Vista, Windows 7, 2000, Me, Server 2003 |
| Warranty | 1 year mechanical defect |
| Weight | 7 oz. (without cable) |
| Compatibility | USB Specifications 1.0, 1.1, 2.0 |
Product: Bio-SnapOn Hybrid Biometric Platform™
Client: City of Las Veags
Use: Membership Management
Challenge:
High cost for PVC cards and related printing expenses used for existing enterprise applications that manage their client database, point of sale operations, and course registration information
Create a concrete audit trail for safety
Institute a new check-in system that did not sacrifice speed or accuracy
Solution:
Integrating Bio-SnapON with their existing enterprise software at multiple recreation centers to replace their existing PVC card system for member check-in
Benefits:
Prevent access of unauthorized personnel into facility
$100k in deferred product purchases
$15 – $20k annual savings
Download M2-S™ Fingerprint Reader Brochure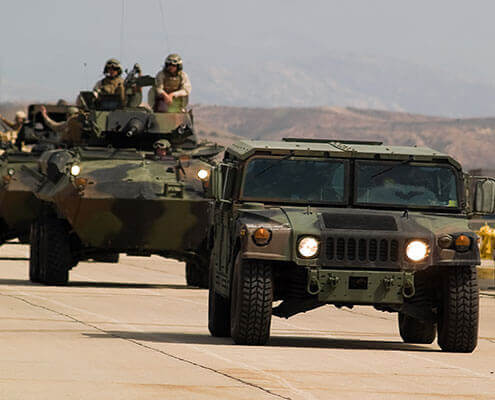 Next-Generation Fingerprint Reader Delivering Optimal Security & Reliability with Advanced Finger Imaging and Liveness Detection
Lower your hardware burden with industry's fastest matching system. – 100 million prints/sec in a single server.
Our knowledgeable sales consultants are located worldwide to answer any questions that you have about our identity management technology. Please complete the form below with as much information as you can so we are best prepared to assist you.