Horizon Software selects M2SYS enterprise fingerprint software to help meet burgeoning demand for fingerprint technology in the school lunch line
Leading provider of software solutions for foodservice industry to provide school customers with robust fingerprint biometrics software for lunch line student identification
Atlanta, June 29, 2006 – M2SYS Technology, a biometric technology research and development company, announced today it has formed a partnership with Horizon Software, a leading provider of foodservice management technology. This partnership will benefit school customers by enabling Horizon to integrate and distribute M2SYS' cutting edge fingerprint software technology, Bio-Plugin™, within their FastLane™ school POS solution. The software application, now enhanced with fingerprint functionality, is currently available to Horizon's established customer base of more than 14,000 schools across the U.S. In addition to FastLane™, many of Horizon's other POS solutions will also soon be available with the M2SYS fingerprint software.
"After evaluating several solutions on the market, we chose M2SYS because they allowed us to integrate a truly seamless, server-based solution with minimal development effort," commented Robbie Payne, Senior Vice President of Research and Development. "Bio-Plugin™ allowed us to address the demand for fingerprint technology in our market without the headache of having to learn and support the intricacies of biometric technology ourselves. Now, we can provide this technology to our customers, while remaining focused on our core product."
"Since schools and parents are becoming more educated about the fallacy of privacy risk, the demand for fingerprint technology in schools is increasing exponentially," according to Michael Trader, President of M2SYS. "By integrating Bio-Plugin™, Horizon will be able to help their school customers take advantage of the benefits of biometrics. Schools can use this new technology to secure back office operations, eliminate costs associated with student ID cards and lunch tickets, increase efficiency in the lunch line, and keep more accurate records of attendance," Trader added.
M2SYS Technology, https://www.m2sys.com, is a forward thinking, biometric research and development company. Its portfolio includes Bio-Plugin™, a patent-pending biometrics solution that software providers can use to rapidly adopt a turn-key, seamless, server-based biometric technology system with minimal development effort.
Contact:
M2SYS Technology
Michael Trader
President
(770) 393-0986
info@m2sys.com
Horizon Software, http://www.horizon-boss.com, is an Atlanta-based technology company offering comprehensive foodservice solutions ranging from Point of Service to Back of the House management systems including inventory management, procurement, menu planning, nutrition analysis, warehouse distribution and more.
Looking to protect your vital assets and save money by securing your PC/network, managing passwords, and eliminating identity fraud?  Look no further than our business solutions.
Our unique service and support model helps our customers to reach the full potential of their biometrics investment. The secret? The human aspect.
Need to integrate fingerprint biometrics into your application?  Our core technology solutions enable you to integrate a complete system without the burden of a low level fingerprint SDK.
With over 17 years of experience in
biometrics & identity management,


our technology is deployed in over 100 countries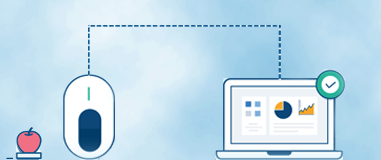 Biometric hardwares
Biometric scanners for fingerprint, fingervein, iris & facial recognition.