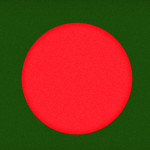 International Health Management of Bangladesh selected the RightPatient® biometric patient identification system to ensure accurate patient identification in various healthcare facilities. RightPatient® is the industry's most flexible and scalable biometric patient safety and patient data integrity system. The solution supports many forms of biometrics, including fingerprint, finger vein, palm vein, iris, facial, and voice recognition to ensure accurate patient identity management, prevent duplicate medical records, and significantly reduce medical errors.
Please enter the following information, we will give you
the download link of your required case study.
Please enter the following information