Using Biometrics to Streamline Membership Management Process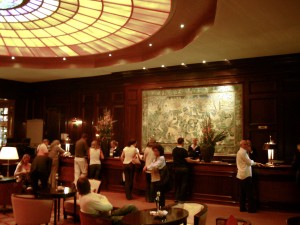 Are you managing your members with a membership management software solution? Great! But what if I told you that it's possible to manage your members more easily and efficiently? The secret is using biometrics to help you to streamline the time consuming identification processes. Sound cool?
Biometrics speed up member registration
Nobody likes to spend much time waiting around, especially while they are at their gym, fitness club, or at church, but that's exactly what happens when you implement a member management software solution that relies solely on personal identification numbers (PINs), passwords, or plastic ID cards for identification. Instead, implementing biometrics for member identification will reduce check-in and check-out waiting times by simply walking in and touching a biometric hardware device exemplified by this example of biometrics in use at a church in Florida:
Faith Assembly of God, a multi-cultural church located in Orlando, Florida, has been able to significantly reduce wait times, streamline the check-in process, and better manage attendance tracking for their youth services after integrating biometrics with their existing system. Read the full case study here.
Biometrics are a more accurate way to identify members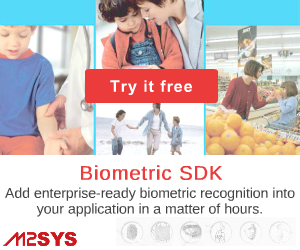 For organizations like blood banks and insurance companies, knowing and being able to confirm the exact identity of their members is mission critical. Without proper verification, services can be rendered to the wrong person which may result in extra organizational costs and resource allocations. Biometrics is the only accurate way to identify your members at every point of interaction. Here is an example of a blood bank who has created efficiencies and increased safety through the use of biometric identification for donors:
Allahabad Medical Association of India (AMA) upgraded their capacity of enrolling blood donors through biometrics and reduced manual administrative tasks previously required to stringently screen donors. Read more about it here.
Biometrics are affordable
Biometric technology like fingerprint, finger vein, or palm vein may sound like top secret, extremely expensive products only used at sensitive installations or by government organizations, but they are surprisingly affordable options which could help make your members feel happier and safer.
A biometric membership management system can offer:
Facility access control
Effective member tracking
The capability to avoid membership misuse
Improvements in member retention
Reduced time and effort managing members
Simplification and standardization of daily operations
Instant member information access
The ability to manage resource allocation more effectively
Additional benefits
Integrating biometrics with your membership management software helps reduce fraud because it establishes a concrete audit trail. It also reduces the hassle of forgotten passwords or lost membership cards and the cost associated to replace them because you can't forget or lose individual biometric credentials.

Conclusion
Integrating biometrics for identification with your membership management system establishes a queue-less access system to your facilities in order to speed up the intake of members who would rather not wait in line. M2SYS Technology provides a wide range of biometric hardware devices and solutions which can be easily synchronized with your existing membership management software.
Contact us to learn more detail about how biometrics can be used to solve your membership identification problems.