Retail Technology for Inventory Management, Customer Data Protection, Mobile Market & Lowering Shrink – #biometricchat – December 1, 11 a.m. – 12 p.m. EST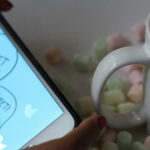 When: December 1, 2011
11:00 am EST, 8:00 am PST, 16:00 pm BST, 17:00 pm (CEST), 23:00 pm (SGT), 0:00 (JST)
Where: tweetchat.com (hashtag #biometricchat)
What: Tweet chat on retail technology
Topics: Using retail technology for inventory management, protecting customer data, capitalizing on mobile markets, reducing shrink
We are happy to welcome Dan Jablons (@danjab) from Retail Smart Guys as our guest for December's #biometricchat on using technology in retail to:
— help better manage inventory
— capitalize on the mobile market for the holidays and beyond
On Ohio State grad, Dan has worked with retailers such as Walmart, Target, JC Penney, American Apparel, Betsey Johnson, Donna Karan, Jimmy Choo, Charles David, Diesel, Oakley, Tumi, Hollywood Bowl, and many others.  He has worked for a clothing manufacturer where he piloted vendor-managed inventory programs, a leading point-of-sale provider (where he installed systems and provided merchandising help to retailers large and small) and internet marketing (where he helped retailers establish a presence on the web.)
Dan will be discussing what technology retailers should be considering when developing strategies for: inventory management, mobile markets, protecting customer data from fraud and theft, and reducing shrink. We will ask Dan his thoughts on using biometric technology for employee identification at point of sale as a strategy to lower shrink and what other retail applications he sees biometrics working with in the future.
Just in case you are interested in participating but are new to Tweet chats, please read this post which outlines the instructions and procedures. We hope that you will join us for the discussion, and please spread the word among your colleagues and friends.
Do you have any questions that you would like to ask Dan? Please send them to: john@m2sys.com or come prepared with your questions, comments and feedback on Thursday, December the 1st!