Employee Monitoring Tools See Surging Growth as Companies Adjust to Work-from-Home Orders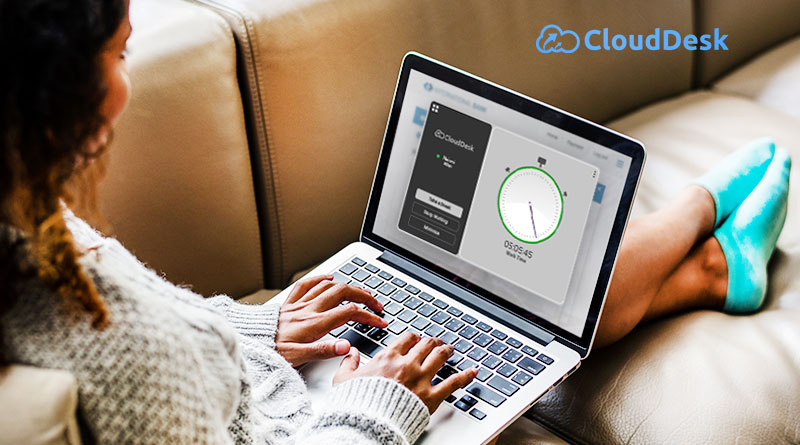 The outbreak of the COVID-19 pandemic has sent many employees from their work desks in offices to comforts of home. This sudden shift has come with some problems and some great opportunities. We have some start-ups like Slack and Zoom along with the giants like Google and Microsoft who are offering their services almost for free with the hope that these services would be the new trend even after everything goes normal. 
Then, we have some organizations that are creaking at the edges. They are not accustomed to using private networks and are experiencing unusual quirks. IT service providers face pressure on lifting the bandwidth caps to ensure connectivity. Some large technology firms were a portion of the first to do the change to remote working for all their staff, expanding on prior foundation, for example, office visit gatherings, remote access to basic apparatuses, and the way that much information work can be completed remotely.
The major issue that the administration faces in all this is, monitoring the teams. It becomes really difficult for them to check the productivity and working patterns of the employees remotely. 
Ohh! Hold On. The screenshot of the article is sent to your boss and he probably knows you are reading this. 
Surely you too are one of the millions who had their offices shifted to their homes. With the new workplace, there have been some new responsibilities and greater accountability. For a lot of employees around the world, as working from home becomes normal, so does tracking their moves. Everything is tracked, the websites you visit, how long you use social media when you are at the system when you are away from it, all your movements are tracked and reported. 
The demand for software that monitors remotely working employees has seen a sudden growth since the coronavirus pandemic was declared. This is one of the benefits of the digital transformation that the business domain is seeing in recent years.
And the Rise of Employee Monitoring Is Here!
The organizations have moved to employee monitoring software that has emerged as of late as quicker tech dashed with a longing for progressively adaptable working game plans. As the demand of monitoring software has risen, there are presently many organizations offering software development that boasts of a variety of instruments to follow the productivity of remote staff. 
The simple process is, install the monitoring software on an employee's system and the information is taken care of back to the manager.
The key highlights of such software are:
Recording when you are available and have logged in and out 

Recording to what extent you spend on a site or other program 

Taking screenshots of what you are seeing at regular time intervals

Following your area by introducing a corresponding application on your telephone 

The ability to sign in and see your PC live 

The feature to screen mails and find the right keywords. 
These are some general features that every employee monitoring software is laden with. There are a few, that even calculate the productivity score and help you maintain the things. 
Listed here are some of the employee monitoring tools that have helped organizations keep a check on their employees and their productivity. 
Top Employee Monitoring Tools in the Market

CloudDesk
Take advantage of the technology to manage your remote team. Use remote employee monitoring software for your employees. This type of software will help you evaluate their performance accurately using robust technology. CloudDesk is one of the best remote monitoring software available in the market. This application can do the following tasks: 
Enable employees to check-in when they start working from a remote location. Face ID can confirm their attendance throughout the workday.

Periodically prompt employees to confirm their engagement throughout the working day.

Capture key attendance and application activity data to better understand your business.

Optionally sync attendance data with Kronos and ADP through our seamless integration.

Support for web and mobile apps (Android and iOS) enable admins to administer user settings and analyze data across various devices.

CloudDesk will make your life easy, as you will be able to seamlessly run your business while the country is in lockdown. It is a perfect tool to manage remote employees.
Slack 
Slack, the uber-cool monitoring tool, is cherished and despised in equivalent measure, however, one thing that makes it work is, it allows a free-to-play business plan, it is simple for start-up groups, work areas, and workplaces to begin with the complementary plan, and extend as they see fit. That implies it is best positioned to help home laborers rapidly reproduce the kind of in-person visit they had in the workplace. 
Trello 
Where Slack reproduces the sentiment of going to an associate for a fast talk that is as much close to home as the expert, Trello is increasingly similar to your manager strolling over to "simply keep an eye on how you're doing". The project management software allows teams to mastermind and dole out assignments, track more extensive task progress, and fabricate work processes for repeated jobs – ideal for day four or five of telecommuting, when you may begin to think about whether your manager has overlooked you. 
Zoom 
Video Conferencing devices are 10 a penny, yet Zoom has intrigued numerous by resolving the crimps in a frequently disappointing process. The application lifted its cutoff on free records as a reaction to the emergency and hypothetically supports up to 1,000 members in a single gathering, however, it's indistinct whether that is really positive. The organization has had a few debates, in any case, from an unreliable module for Mac customers that was fixed in June to a sketchy "consideration following" highlight that permits repulsive managers to utilize AI to check whether their workers are really taking a gander at the screen. 
Tomates 
Similarly, as significant as ensuring you function admirably at home is ensuring you take parts from work at home. The Pomodoro technique, a notable way to deal with center administration that lets you break the day into 20-minute pieces with five-minute rests, is one such methodology. Tomates, a straightforward and modest Mac application, causes you to computerize those clocks – albeit any comparative application will work as well, or a basic physical clock like the tomato alerts the strategy is named after.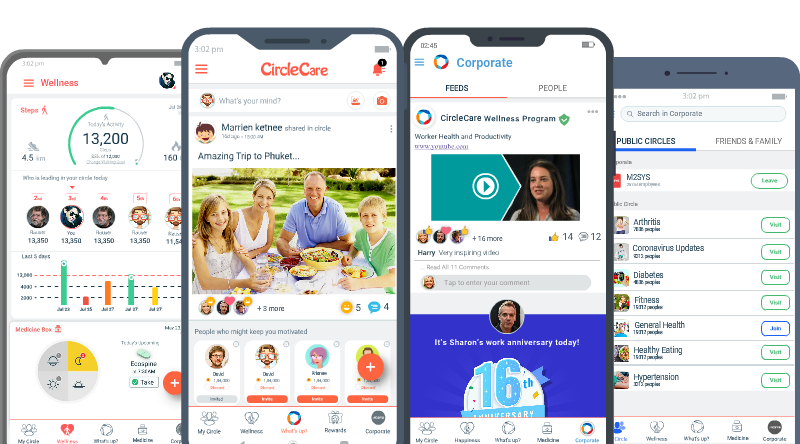 CircleCare
CircleCare is not actually an employee monitoring application, It is mainly used for employee engagement and wellness. But when implemented,  it can inspire healthy collaboration and keep management informed about the entire workforce's health and morale. Set up a corporate wellness program for your employees that targets physical wellness, social wellness, and occupational wellness through dedicated mobile applications like CircleCare to boost the productivity of your remote workforce and ensure optimum efficiency at the same time.
These were just some of the most talked-about tools other than Hubstaff, Google Meet, and others in the picture.
Bottom Line
As work from home is becoming the new trend, the need for these employee monitoring tools has also seen surging growth. With something new each time, it is becoming increasingly popular among the administrative departments. Some employees may call it "digital caging," but the employers can't choose to miss out on the trend.