@M2SYS Partners with RedPrairie to Offer PC-based Biometric Time Clocks for Employee Time and Attendance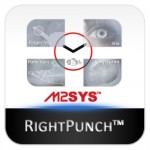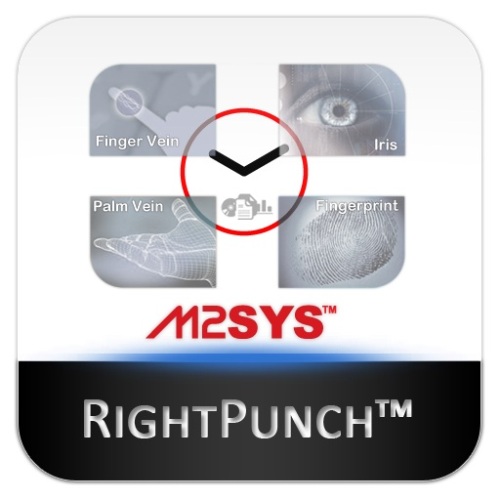 Today M2SYS announced another partnership to broaden the reach of RightPunch™ a PC-based biometric time clock designed as an affordable alternative to a wall mounted time clock or a way to augment exist time clocks. We are proud to say that RedPrairie Corporation, a leader in enterprise workforce management software and labor tracking solutions that improve employee performance will now offer the RightPunch™ biometric time clock as a complement to their existing workforce optimization tools.
Many companies are already using the RightPunch™ biometric time clock and realizing the benefits after switching from paper time sheets, non-biometric time clocks or outdated time and attendance systems. Among the long list of benefits that a PC-based biometric time clock can bring to a company seeking to lower costs, raise employee productivity and maximize return on investment with a workforce management application the following are important benefits for companies to consider that seek to control labor costs:
Increased employee productivity by eliminating time theft and speeding up punch times.
Strengthened security and efficiency over ID cards or personal identification numbers (PINs).
Reduction of payroll inflation and payroll error rates.
Ensuring compliance with labor tracking laws by establishing a concrete audit trail of punch activity.
Offline punch capture and schedule enforcement to ensure accurate data and compliance in cases of network loss.
CloudApper Solution Community for UKG
We empower users to customize solutions
When features are needed to enhance UKG solutions, CloudApper is here to help. It's a non-technical toolkit for customizing UKG – easily build anything you want, share it with the community, and help everyone thrive.
Learn More
Top customizations shared by the UKG solution community

Capture time
with QR codes

Capture time
with biometrics

Track
employee tasks

Generate
custom reports

Schedule
employee tasks

Ensure
HR compliance

Send personalized
alerts

Capture time
with geofencing

Build custom
dashboards

Capture
time with NFC

Capture Job transfer
with barcode

Manage HIPAA
compliance
M2SYS has developed a customized version of RightPunch™ that interfaces with RedPrairie's workforce management platform and communicates with RedPrairie time and attendance software to seamlessly submit stored punches, enforce schedule restrictions and provide access to employee self service features. RightPunch™ also has an optional touch screen interface allowing it to run on kiosks or terminals that can be mounted to the wall just like a traditional time clock. Under the terms of the partnership, RedPrairie will market and resell the RightPunch™ biometric time clock to its customers and prospects.
We are excited for the future of PC-based biometric time clocks and the benefits they can bring to companies seeking to fortify their workforce management software solutions. Please contact us with comments or feedback on this partnership or any other questions about our RightPunch™ solution.
A link to the press release announcing the partnership between M2SYS and RedPrairie can be found here.