How Facility Management Software Benefits Everyone at Your Workplace?
Traditionally facility management software enables organizations to manage their assets, space, equipment, and maintenance efficiently and effectively. These solutions come with desktop, web-based & mobile-based native applications to manage and schedule the maintenance of an organization's facilities and assets. As a result, facility managers from nearly every industry are now achieving successful business results using facility management software.
Facility Management Software Benefits
Mobility and Collaboration
Most facility management software has been designed to assist in managing your business activities from various remote locations. It enables you to communicate and collaborate with your team effectively and efficiently run your business even when you are out of your office. Whether it is a computer, tablet, smartphone, or internet connection, you can access needed resources and assets through cloud-based facility management software.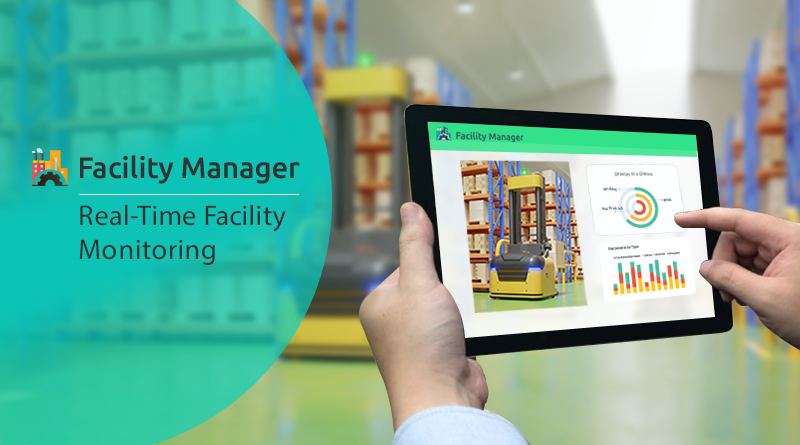 Improved Productivity and Efficiency
Employees' productivity can be negatively affected by inefficient equipment and processes; this can lead to overtime in severe cases. Facility Management software ensures efficiency through proper maintenance of equipment and resource allocation, which results in the business saving time and money.
By implementing a facilities management solution, employees can automate specific tasks, which will result in extra time being made available, which can then focus on other aspects of the business.
Space Optimization
Make the most effective use of your office workspace by utilizing the space optimization feature within our app. With our facility management software, you will be able to configure your workspace to include in-demand types of infrastructure more swiftly and achieve the optimal result. Through an optimized workspace, you will be able to enhance productivity and ensure a serene, comfortable, welcoming, and inclusive work environment.
Highly Customizable
Another one of the facility management software benefits is that it can be highly customizable according to your business requirements. You can choose the unique features that specific departments within the company require. For example, CloudApper facility management software offers you an easy drag and drop option to configure and customize your data visualization and report generation application. With all the control and information in your hand, you can instantly create any report and analyze it.
Asset Tracking and Management
Facility management software enables users to efficiently monitor and manage various business assets as the cloud-based solution provides real-time data needed for proper analysis. The cloud-based solution makes it possible for users to know the location of their assets in real-time. The asset tracking feature of facility management software enables users to retain vital asset information such as the warranty of a particular product, maintenance history, and equipment performance insights. This data can also be used to manage and establish better business investments.
In the End
Adopting facility management software can be a wise choice for improving the efficiency of your organization's operations and lowering costs. The cost savings of using this kind of software can be quite significant. However, you need to choose the right facility management software with all the functionality your organization needs to get a positive return on your investment. Learn from experienced vendors which facility management software features are most important to support your organization as it scales and its maintenance operations evolve.
Are you looking for a vendor that can offer all these facility management software benefits? Try our 14 days trial of CloudApper Facilities for Free!