Employee Productivity: Are workers less productive at home?
Many companies have had employees working from home for years, although traditional roles tended to have been restricted to working in the office. However, during the lockdown due to the global pandemic, many employers have had to make adjustments to allow their team members to work from home. The pandemic has significantly affected the way businesses were operating. Companies were under obligation to examine and execute remote working for the safety of their employees. Transitioning to remote working was hard for many companies, but thankfully, developments in technology that made remote work trackable and measurable. And now remote work has become the norm, and work at home productivity has maximized the performance of many employees in terms of increased performance and motivation.  
Why are so many companies retaining remote workers even after they could reopen their offices?
Businesses who never offered remote work before are now embracing it. Recent surveys, found that work at home productivity rate is higher amongst  remote employees as it saves their time and cost of their regular commute, it also helps employees to lead healthier lifestyles and increased wellbeing. It's a win-win situation for both the company and employee. Which is why many companies intend to continue offering some remote work options after the pandemic. Some companies, like Twitter, have even instituted a permanent remote working policy.
What does work at home productivity mean?
Benefits of work at home productivity have given organizations a reason to consider making their whole company's working method to be remote based.  Despite the possible problems caused during work from home, employers can easily resolve them by taking few concrete steps . According to one study, employees who work from home end up working 1.4 more days per month than their office-based counterparts, resulting in more than three additional weeks of work per year.
Work at home productivity simply means how efficient an employee is at completing tasks even while working remotely or at home and the capability of the employee to produce a desired result for his company. Being productive also means staying focused and motivated. By empowering employees to control their own work environment, everyone can create their own ideal work situation. For example, some people may listen to music to focus better, while others find it distracting. Some employees are energized by peace and quiet, which they get at home and work their best. While working from home, employees take fewer breaks and even sick leave. Even if they do get sick, they're more likely to work anyway since they don't have to worry about passing along germs to their coworkers. In a workweek, remote employees are more consistent, work more hours, and get more done. Most importantly, remote workers work where they feel most comfortable, which is their own home, which gives them the peace of mind to be more productive.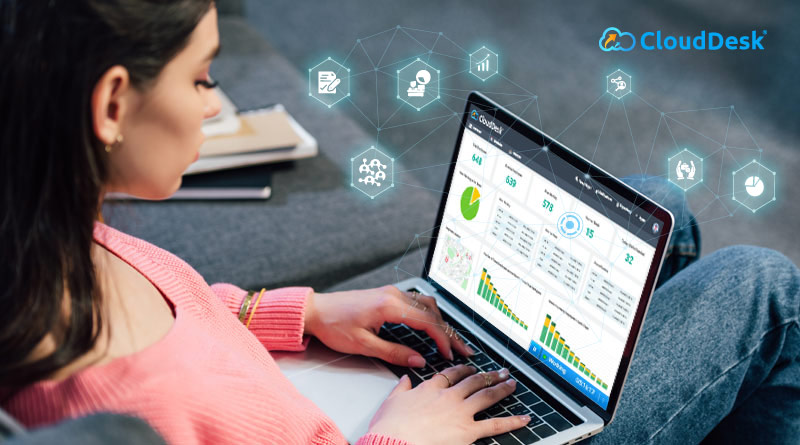 But the truth is not every employee will give their best unless you as an employer monitor them closely. So, you must be wondering, how to monitor an employee while he is working from home? Working from home does provide flexibility, but too much flexibility can compromise productivity. Accurately measuring your remote team's productivity is important to solve potential problems when you don't see your team face-to-face. Using a productivity tracking tool can help you monitor employees, to check how each of your employees are performing and which projects are going well.  It is important to establish a monitoring policy to keep a keen eye on your employee activity during their work hours. Everyone should know the procedure of how their productivity will be measured and judged.
How can employee productivity be monitored?
Employee monitoring is a tool that is used to monitor and ensure employee productivity. Via the use of such tools, employers are able to gauge productivity level and the value of the employee. When employees know they are being monitored, they are more likely to work harder to prove their ability.
 With the use of employee monitoring software like CloudDesk, employers get access to various features – all entirely customizable and unique to the needs of their organization. Employees may also clock in and out at their convenience and  this log can give employers some insight like work start times and productivity rates. When a remote worker is providing no input, that time frame is labeled as idle time. Once an employer has been able to view all the metrics provided by the employee monitoring software, they are able to take proper actions to further increase work at home productivity.
Working from home can be a more productive work environment than the typical office cubicle only if it is correctly monitored. The current pandemic has completely changed the way we work, and more companies are turning to at-home solutions.
Make sure your employees are comfortable, organized, healthy and properly monitored to  make sure their productivity stays within company standards.