CloudDesk vs Teramind – Feature and Pricing Comparison
Compare the employee monitoring applications CloudDesk and Teramind side by side to find the best fit for your business.
What is Teramind?
Teramind is an employee monitoring software used by large organizations to protect vital company data and discover inside threats. Companies mostly use it to guarantee that employees follow company and government standards. To prevent IP and data leaks, the software tracks all remote workers' activities.
Teramind also provides useful productivity optimization tools, such as customizable reporting features. With stealth mode, it provides detailed surveillance for companies that violate employees' privacy rights.
Teramind, as a CloudDesk alternative, is better suited to organizations interested in thorough employee activity surveillance rather than companies wishing to monitor their employees' productivity.
Teramind's basic plan begins at $10 per user each month.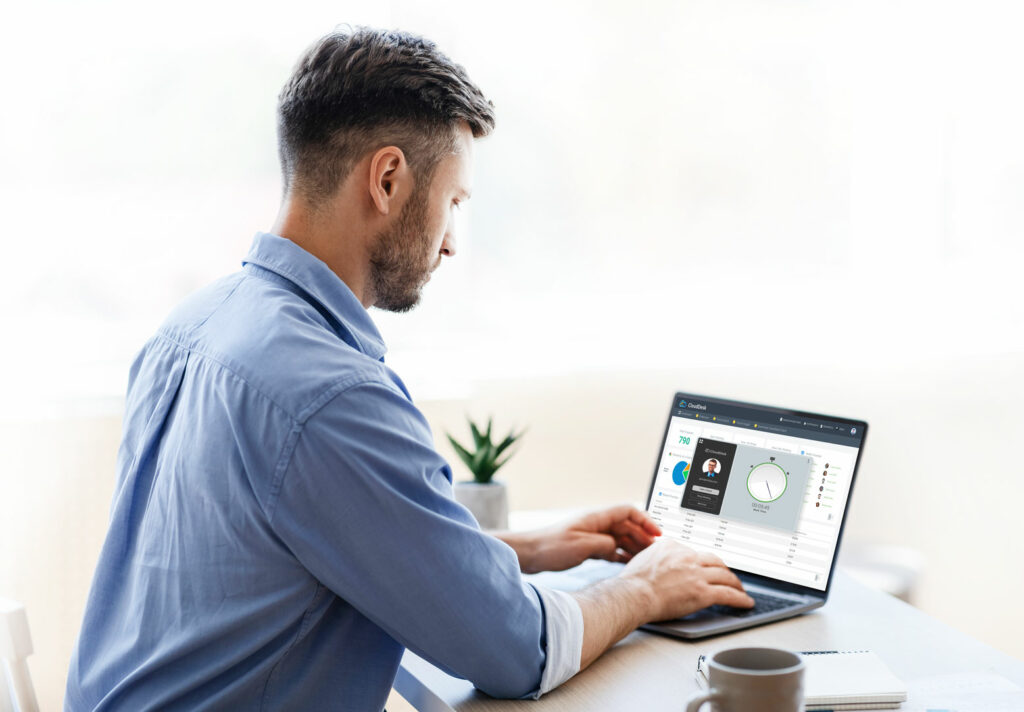 What is CloudDesk?
CloudDesk helps organizations unlock productivity potential. The software provides expert insights that empower employees, optimize productivity, and maximize business ROI. Key features that CloudDesk focuses are to improve employee's productivity, time tracking employee's working hours, provide easy to understand visual reports and offer the best value for money. 
While Teramind has numerous features to offer, there are very few compared to CloudDesk that analyze the productivity of your employees in the right way. With simple employee privacy protected productivity monitoring features, the use of CloudDesk increases mutual trust between employers and employees, making it a suitable software for both employee and employer.  With easy and comprehensive graphical representation to analyze the data in the most insightful manner, it is one of the most highly demanded employee productivity visualization software for companies that appreciate real performers.
CloudDesk is powered by CloudApper a No-Code App, which is an Enterprise Mobile Platform featuring various enterprise solution app . So when businesses use CloudDesk, they get access to popular marketplace apps powered by CloudApper, without any additional charge. So you can actually enjoy the benefits of multiple apps within the same budget
CloudDesk's monthly subscription is $15 per person each month and includes all features as well as the option to increase your needs at any moment.
Features Comparison Table
| Features | CloudDesk | Teramind |
| --- | --- | --- |
| Time tracking | Yes | Yes |
| Web & App Usage | Yes | Yes |
| Engagement Tracking | Yes | Yes |
| Idle Time | Yes | Yes |
| Activity Monitoring | Yes | Yes |
| Screenshot | Yes | Yes |
| Summary Report | Yes | Yes |
| Real Time Monitoring | Yes | Yes |
| Identity Verification | Yes | Yes |
| Geofencing | Yes | No |
| Integration | Yes | Yes |
| Free Plan | Yes | No (14 days Free Trial) |
Top Reasons to Choose CloudDesk
• If you want a less intruding Teramind alternative: CloudDesk focuses primarily on the productivity of employees and allows you to have more control without 24×7 spying on them. The software provides analytical productivity and job activity reports when it comes to employee monitoring. You will obtain a detailed picture of the productivity levels of your team every day. Likewise, your employees can also always view their productivity metrics.

• If you need a precise time-tracking record: CloudDesk generates a detailed report every time an employee enters to start work and logs out at the end of the day. Employees are also allowed to take breaks during this time, and at the end of the day, the program will calculate everything for you, exposing their working hours, productive time, and idle time. It's one of the most effective ways to figure out how your employees work.
• You want to keep track of time spent on projects and tasks: CloudDesk is an all-in-one time-tracking solution for projects and tasks. It can assist you to figure out how long it took an employee to complete a job by providing screenshots as proof of work.
• You want to be able to verify the identification of remote workers: CloudDesk anticipated the surge in remote work, so we have developed all of the capabilities you will always need to monitor the time and productivity of your remote employees. Our Start/Stop feature respects their privacy by only recording the time they worked for you. You can always be sure that the right individual is working for you with a random Face id verification process that takes place when an employee is on the job.
• Checking for Employee Engagement: Throughout the working day, the software periodically reminds employees to confirm their participation.
• You're looking for a budget-friendly option: CloudDesk is appropriate for a company of all sizes. As a result, we developed software that can be customized to fit any budget. For $5 per employee each month, you can get all of CloudDesk's advanced productivity monitoring, automated time tracking, and task and project tracking features.

Top Reasons to Choose Teramind
• You believe that video recording feature is essential: Workers in the field, such as construction or delivery workers, benefit greatly from the GPS capability. You can quickly know where your staff is at any given time with it.

• You want to monitor transferred files and printed documents: Teramind's surveillance level can monitor file transfers and give suspicious activity notifications to management. It also asks for document print requests, which helps to prevent data leaks.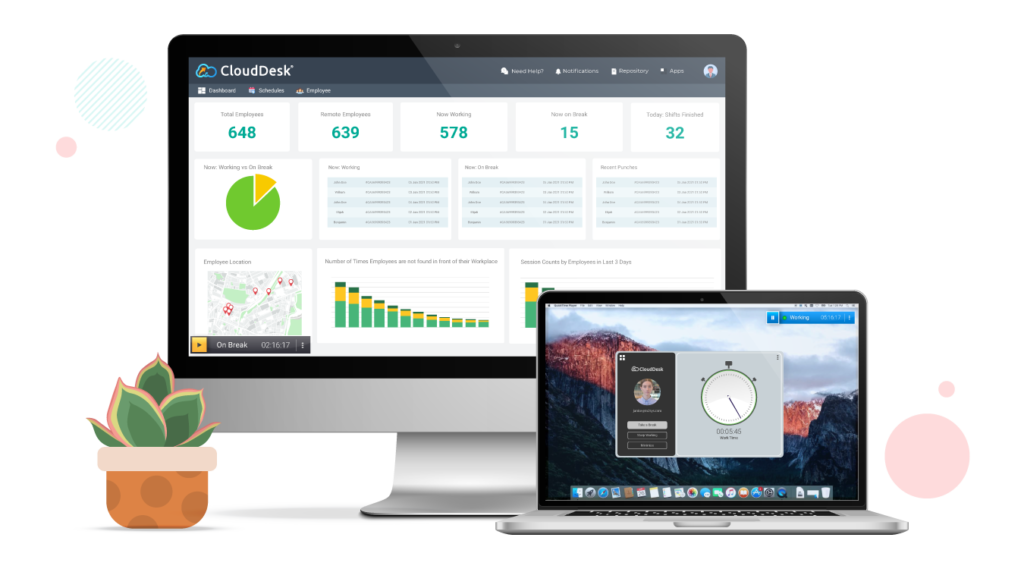 The Final Verdict
CloudDesk and Teramind are similar employee monitoring software, although Teramind focuses on keeping employees in line with company policies and preventing data loss. And CloudDesk helps you track employee productivity and performance.
But if you want a more straightforward, easy to use, employee friendly tool with advanced productivity management functionality, we recommend CloudDesk. It has all the features you need for non-invasive time tracking and productivity management within the best budget.
CloudDesk vs. Workpuls | Which one is better?
CloudDesk vs. ActivTrak | Choose The One More Suitable For You
CloudDesk vs Time Doctor: Which is the Best Employee Monitoring Software?
CloudDesk vs Hubstaff: Better Productivity Tracking Software