10 Massive Biometric Technology Examples That Revamped the World
Biometric technology is on everyone's lips today. Every day we hear media stories about governments using facial recognition to issue visas and passports, banks adopting voice recognition to authenticate users, and cars using fingerprint technologies to rev up productivity and operational efficiencies. Let's find out which examples of biometrics are leading the biometric revolution.
Fingerprint Phone Unlocking
Long before Apple introduced a fingerprint authentication feature for iPhone 5s in 2013, a biometric authentication system was unveiled by Toshiba in 2007 for their mobile phones. Smartphone fingerprint unlocking was probably the first example of biometric technology being so willingly adopted. According to this report, more than 700 million iPhones are currently in use worldwide, which means that millions of people enter their fingerprints every day. Taking biometrics even further, Apple now allows unlocking its smartphones with facial recognition known as Face ID, turning it another game-changer in the biometric industry.
Human Data Megabases
The U.S. Federal Bureau of Investigations (FBI) has accumulated a massive biometric database of all things concerning American citizens, from various types of biometrics including fingerprints, photos for facial recognition, iris patterns, to voice and even gait recognition data. According to a report, the FBI collects its data from a variety of government and private law enforcement sources, using the data for crime prevention, security clearances, and immigration purposes.
The largest human biometric database belongs to India and it's called Aadhaar. With the support of the government, it has grown into the most extensive biometric database with identity data of more than 1 billion people in less than ten years. This system is often used in education and admissions in India, where it is not uncommon to pay someone to do my essay. Aadhaar is a great example of how Big Data and biometrics can benefit the entire country.
Passport Control
Scanning the eye iris has been used in all major airports around the globe for several years now. There's an opt-in system where you can agree to have your eyes scanned. Your details are then stored in an international database. The benefit is that instead of waiting in a long passport queue, you simply walk into a booth and look into a camera. The software then scans the iris and matches your eye data with the information stored in the database. Border passage systems using iris recognition technology is also used in London's Heathrow Airport.
Immigration and Naturalization
The Immigration and Naturalization Service System (INSPASS) is installed at all major airports in the U.S. It is powered by hand geometry verification technology which significantly reduces the immigration processing time. Ben Gurion airport in Tel Aviv, Israel, also uses Express Card entry kiosks fitted with hand geometry systems for security and immigration.
Driver Recognition
It's estimated that over 2 million cars in the UK use biometric technology to unlock their cars and start their engines. Automobile manufacturers use voice recognition via Bluetooth to personalize entertainment systems and have fingerprint recognition in door handles and in places where the traditional key would be inserted to unlock the vehicle. 
Online banking identification
Lloyd Banking Group teamed up with the tech giant Microsoft to elevate their payment security to a new level. Lloyd's, Halifax, and Bank of Scotland customers now can use fingerprint and facial recognition technology to log into their online banking accounts. Following their lead, another financial big player, JP Morgan Chase, ditched the old password-based system and adopted fingerprint recognition technology for its mobile banking app. The customers of this financial institute can now verify money transfers using the inbuilt fingerprint sensor on their Android or iOS devices.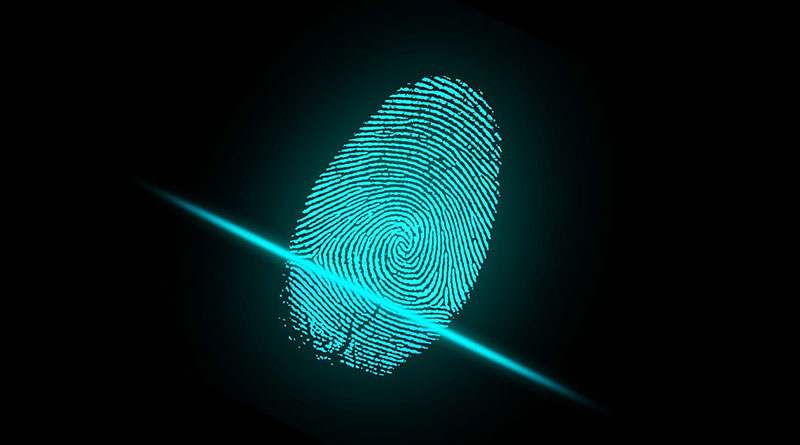 Digital Tourism
The Japanese Ministry of Economy, Trade, and Industry adopted fingerprint technology that can make payments, do hotel and airline check-ins, as well as other amazing things for tourists. The biometric verification system for tourists is called "Touch and Pay" and is powered by a unique fingerprint recognition technology that is weather and smudge proof. Today, tourists in Japan can pay for shopping, restaurant meals, hotels, and car hires using their fingerprints. No need to pay hefty fees for currency exchanges!
Retail Biometrics
Many point of sale ( POS ) are now  integrated with CloudABISTMa cloud based biometric technology and can turn POS into biometric based software that verifies customers before charging their credit cards and speeds up payment in retail shops, restaurants, and cafeterias.
Entry Access
Fingerprint-based student identity management system StudentTrackTMused to restrict access to unauthorized student in school premises is a great example of Biometrics being used to benefit consumers. Another similar technology, VisitorTrackTMfingerprint system, is used to track visitor and ensure safety in corporate environments.
The Big Brother Evolution
China continues building robust biometric technology on a government level to recognize each one of its 1.3 billion citizens – and even foreign residents. Chinese facial recognition technology was officially adopted by the country's Ministry of Public Security in 2015. So far, it remains the biggest initiative in biometric technology around the world.
Biometric technology is emerging as a new tool in today's business world, aiming to resolve the shortcomings of traditional security measures. With the decreasing price of biometric solutions and improved technology, more organizations are coming forward to implement this technology.