How to set up a school fingerprint system for attendance or lunch line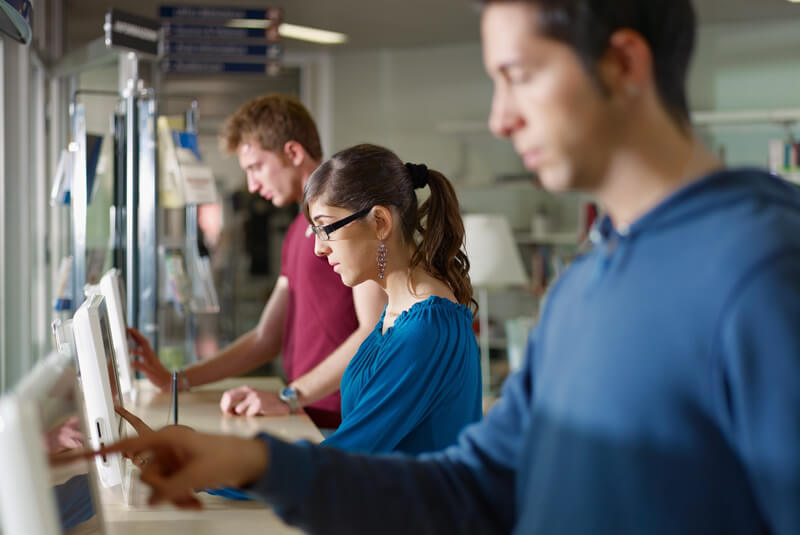 A School fingerprint system is a must to have. Recent catastrophic events happening at different institutions around the world have shown a need for a proper fingerprinting system if the authority wants to ensure adequate security for the children and staff.
A School fingerprint system does not just serve as a primary access control system. Many companies are now offering complete school management systems that come with biometric authentication too. It is needless to say that biometric authentication is the most accurate way to ensure proper security. One such endeavor of M2SYS was to eliminate all the possible threats that can occur within a school premise is the launch of StudentTrack™. This is not only an advanced level school fingerprint system but also serves as a robust multimodal biometric institute management system.
Let us take a closer look at the school fingerprint system that was made better by M2SYS.
StudentTrack™ is a complete solution that can be utilized to manage schools, colleges or universities, even any other place where student management is required. This cloud-based software provides a complete solution that gives proper security with the help of multimodal biometrics such as fingerprint, finger vein, facial or iris recognition.
The StudentTrack™ system covers proper identification for all the facilities that a school might have, such as classrooms, library, laboratory, exam halls, dormitories, and seminars. Here is how the system will work. During admission, a student's profile is created using all the demographic information, and a photo of the student along with his/her biometric credentials. Once registered the student will be able to authenticate themselves throughout their journey with the institution. The student will be able to submit their attendance in every class with a fingerprint.
StudentTrack™ has different modules as an option. One is for the maintaining staff and employee records, and another is for advanced level analytics. The rich analytics portal can be used to see if a student is missing classes regularly or what the average attendance on that day is, and so on. The most exciting part of the system is that it is scalable and customizable. StudentTrack™ is a cloud-based system, can be accessed from anywhere using proper credentials. This enables the system to connect multiple locations of the same institute no matter the time and the distance.
StudentTrack™ is not just about school fingerprint system to provide better security. It is a complete solution that helps to minimize security threats and increase operational efficiency of an organization. This enables the management to better serve the students without being disrupted by massive paper works. If you are looking for a school fingerprint system, you better take a look at StudentTrack™ to get the most out of it.