Volunteering In Your Community – What It Means To Give Back
Although this blog is focused on talking about biometrics and its practical applications in business, periodically we will take a break and focus on other topics that are important to M2SYS Technology.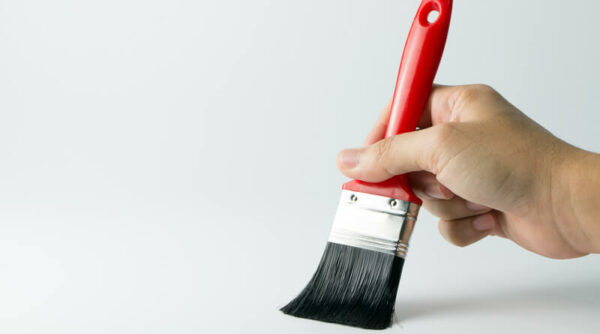 Recently, some of the M2SYS staff had an opportunity to give back to the community through volunteering with an Atlanta based non-profit organization called HomeStretch who helps homeless families to get back on their feet and into permanent, sustainable housing.  Some of us chipped in helping to paint the inside of a house being rehabilitated and others spent time outside cutting grass, weed eating and doing general landscaping.  It was humbling experience and brought a sense of pride in our work knowing that soon a family that was once living on the streets would achieve a sense of security and stability by having a place to call "home."
People generally tend to take a lot of things for granted in their lives, most notably the basic staples that sustain us on a day to day basis – food, shelter and clothing.  Its human nature for most of us to not regularly give thanks for the abundance of resources at our fingertips and the ability to lead comfortable lives.  M2SYS made the decision that as a company blessed with great people, quality customers and a bright future, we wanted to start a volunteering campaign where we regularly give back to our community through  volunteering with non-profit organizations that make a difference and have a positive impact on others throughout our region.
We began our journey by researching opportunities outlined through Hands On Atlanta, a non-profit organization that helps individuals, families and corporate and community groups find flexible volunteer opportunities at more than 400 service organizations and schools.  We identified HomeStretch as a great fit for our goal to make an immediate impact and signed up to work with their staff and other volunteers.   We were all proud to donate our time and energy to help with their cause and look forward to engaging with other non-profits in the area for future volunteering opportunities.
You can view a short video of our experience here.
In tough economic times it can become easy to tighten up and adopt a conservative approach to your business strategy.  Heck, it's only natural to look inwardly when the chips are down and the economy may not be bearing the fruits of rapid business expansion that it had done so admirably over the past few years.  Placing 100% of your efforts on retooling your business to adjust and adapt to the environment is a natural reaction.  Part of that retooling can include a concerted effort to remember that the need to give back to your community is stronger than ever.
How can you make a difference in the community where you live?