Africa is Leveraging Biometric Technology to their Advantage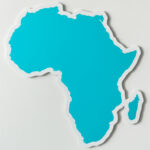 A story popped up on the news wire today that caught our eye and got us thinking.  The story, "Techno Brain deploys gov't info kiosks in Tanzania" reports that Tanzanians who are eligible for Social Security funds can now, "have the freedom to gain access to their account details and conduct transactions in both in English and Swahili…" through a new kiosk located all regional social security offices.  In addition, social security recipients can also set appointments with inspectors through the kiosk, something that previously had required citizens to wait in long lines to accomplish.  Fingerprint biometric identification was built into the kiosk architecture to help prevent fraud and protect user privacy.
This is yet another example of a country in Africa who is leveraging biometric technology to their advantage.  Although we could not definitively determine exact statistics that confirms Africa leads the rest of the world in biometric technology deployments, outside of the recent UID project launched in India, the biometric news feeds are dominated with stories about how African countries are leveraging biometrics to combat fraud, protect data, stop waste, manage complex political processes, boost security, and many other applications.
While it may be too early to tell what type of affect that biometric applications have on raising African standards of living, it has definitely proven to be an effective tool to stem the tide of some widespread fraud, corruption and waste that was characteristic of many countries throughout the continent.  It remains clear that there is a strong willingness among African citizens to participate in biometric identification deployments for the sake of improving their living standards and less concern about what possible implications using biometrics could have on their privacy rights.
Expect to see more future applications of biometric technology throughout the African continent as they continue to see success and learn from their mistakes to make the necessary adjustments that will improve performance down the road.
Do you feel that Africa has done a good job of leveraging biometric technology to their advantage?