Mizan Rahman, Founder and CEO of M2SYS Speaking at 2011 Biometrics Exhibition and Conference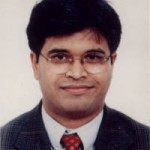 Mizan Rahman, Founder and CEO of M2SYS Technology will be speaking at the 2011 Biometrics Exhibiton and Conference, held in Westminster, London UK from October 18 – 20.   The Conference assembles some of the world's leading experts in biometric technology to discuss its use in commercial and governmental applications.
Mizan will be providing a global perspective about the maturity of biometrics in the commercial marketplace, sharing his experience on developing applications that adapt to various externalities that exist in different countries stemming from cultural, political and social conditions and variances.  With experience developing biometric applications that are now being used in almost 100 countries on all corners of the globe, Mizan is honored to have the opportunity to share his knowledge and engage with other Conference attendees to learn about their experiences.
If you are a biometrics professional looking to expand your knowledge of the market and interact with some of the brightest minds in the industry, this conference is a must attend event.  Many thanks to Mark Lockie (on twitter as @Biometric_Man) and his team at Planet Biometrics for hosting the conference and assembling such an impressive speaker list and agenda.
Will you be attending the Conference?  Please drop us a note so we can make arrangements to meet!