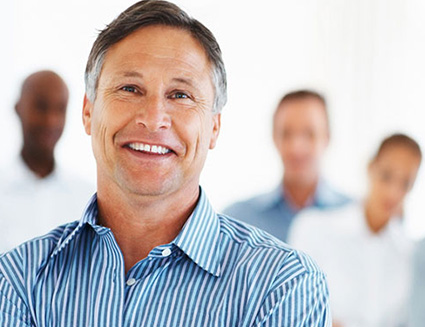 With over a decade of experience delivering biometric identity management solutions to customers throughout the world, our award winning technology provides secure, convenient identification solutions for safe, easy interactions and transactions.
Mission Statement – Deliver innovative, scalable, and practical identity management solutions that increase security and convenience while protecting assets, building accountability and establishing trust for governments, businesses and consumers around the world.
Worldwide leader in identification and authentication solutions
M2SYS has spent over a decade leading the identification management industry through creative innovation by designing and engineering solutions that provide secure, convenient identification for safe, easy, interactions and transactions.
Our next-generation Intrinsic Human Recognition™ technology recognizes that humans have their own unique qualities and characteristics that define their "identity." Encompassing more than just biometrics, these intrinsic values define our individuality and enable others to understand and identify who we are. This pioneering technology emulates how we, as humans, recognize those around us.
Intrinsic Human Recognition™ is the core of our new identity management platform – uTrinsic™. This platform can be utilized to recognize people across any medium, within any industry, and for any business process or personal interaction. This ubiquitous recognition system will redefine how the world will establish trust to protect businesses and consumers, safeguard personal identities, mitigate fraud, and provide peace of mind.
Each day, millions of end users in over 100 countries around the globe entrust M2SYS to provide secure, convenient identification solutions for safe, easy interactions and transactions. From government projects with millions of records and thousands of devices, such as voter registration, border control, and national identification cards, to public safety and military endeavors, to identification in healthcare, financial services and other industries – M2SYS emphasizes reliability, scalability, flexibility, and privacy protection as the hallmarks of our identity management solutions. Read some of our case studies to find out more information.
Global expertise in a variety of market segments
Our main goal is to develop innovative solutions that address real-world problems by understanding the unique needs of the markets we serve. We foster an environment of creativity with easy access to resources, ensuring an open environment to exchange ideas that powers the innovative identity management platforms that we develop.
M2SYS continues to innovate, build, and deliver leading-edge and flexible enterprise biometric solutions that expand the applicability of biometric technology in the government and commercial marketplace, providing easy, safe access through a unified biometric capture process.
We operate in a diverse range of global markets, providing a suite of biometric identity management solutions including:
Recognized for numerous industry accolades, including Frost & Sullivan's 2007 North American Biometrics Technology Innovation of the Year and their 2011 New Product Innovation Award, and recently recognized as one of the top 10 most innovative companies in the State of Georgia, M2SYS builds client trust through responsible management of critical data and develops consumer confidence in our identity management solutions through reliability and system transparency.
M2SYS – from Mind to System, we turn ideas into technology solutions.
Core divisions & products
Nigeria voter registration & mobile phone tracking

Inmate ID at U.S. jails and correctional facilities

Iraqi border control

Blood donor ID in India

Workforce management time and attendance at U.S. vision