Eliminate Time Theft and Increase Profits with PC-based Biometric Time and Attendance
Considering the fact that U.S. Companies lose nearly $400 billion a year in lost employee productivity due to time theft or loafing, how can you take advantage of a biometric employee time and attendance system to reduce payroll error rates and establish accountability?
The benefits of biometric employee identification are becoming more widely recognizable in the workforce management community. Recent studies have shown that the integration of a biometric solution into employee time clock terminals and software can help an organization to save up to 7 percent of gross payroll annually by utilizing secure biometric recognition technology to eliminate buddy-punching, time theft, and other egregious employee violations that lead to lost productivity and profits.
The American Payroll Association has named time theft as one of the top issues that need to be addressed by employers to boost profits and increase employee productivity.
RightPunch™ is a PC-based biometric time clock that offers a more affordable alternative to expensive time clocks and a more secure and efficient employee identification tool than ID cards or personal identification numbers. RightPunch™ tracks employee time and attendance using biometric technology to:
Improve efficiencies
Reduce payroll error rates
Ensure compliance with labor tracking laws
Eliminate time theft
Stop buddy punching
Increase productivity
Establish accountability
Ensure a concrete audit trail
Why is RightPunch™ the best workforce management solution for time and attendance employee identification?
Instantly interfaces with any third-party workforce management and/or POS software.
Custom versions already built for major labor tracking platforms like Kronos, ADP, Empower, and Qqest
Includes offline punch capture, local schedule enforcement & employee self-service (ESS) capabilities
Supports fingerprint, finger vein, palm vein, and iris recognition
Supports multiple languages
1:N matching – all that's required is a biometric scan (no need for PIN or card)
Automated biometric template distribution to support "floating" employees
Works with biometrics and/or employee ID entry
More affordable alternative to expensive time clocks
Save at least 2-4% of your gross payroll.
Speed – employees only need to scan their biometric.
Increase productivity by eliminating "buddy punching".
Reduce payroll inflation and payroll error rates.
More secure and efficient than ID cards or PINs.
Hybrid Biometrics™ support ensures that 100% of your employees can be reliably and consistently authenticated.
Ensure compliance with labor tracking laws.
Product: RightPunch™ for Kronos Workforce Timekeeper
Client: Yarco
Industry: Property Management
Use: Biometric Time Clock
Challenge:
Experiencing significant loss due to employee time theft.
Current labor tracking procedure is tedious, prone to fraud, and inefficient.
Employees such as maintenance workers may have difficulty with fingerprint recognition.
Solution:
Deploy RightPunch™ for Workforce Timekeeper with Vascular Biometric Technology.
Benefits:
Eliminate time theft.
Reduce time card inaccuracies and optimize labor tracking processes.
Leverage vein recognition to achieve 100% read rates regardless of skin surface condition.
Rightpatient® – the next generation biometric patient identification safety system.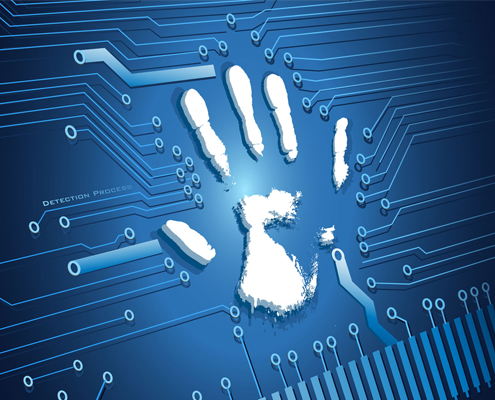 1 integration, 1 platform, any form of biometrics. The only identity platform you'll ever need!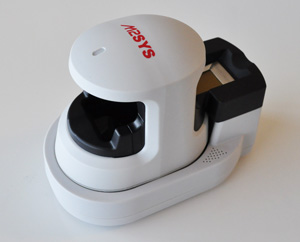 Next-Generation Fingerprint Reader Delivering Optimal Security & Reliability with Advanced Finger Imaging and Liveness Detection
Our knowledgeable sales consultants are located worldwide to answer any questions that you have about our identity management technology. Please complete the form below with as much information as you can so we are best prepared to assist you.