How does a Fingerprint Time Clock Eliminate Time and Attendance Fraud?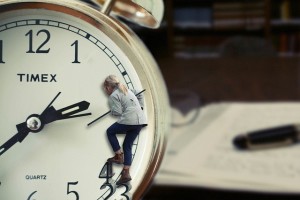 Fraudulent time and attendance activities are a common phenomenon throughout the world. According to the Kentucky CPA Journal, time and attendance fraud costs U.S. employers more than $400 billion per year in lost productivity. Fortunately, technologies such as fingerprint time clocks are now available to prevent these kind of deceitful activities. Many governments and corporate entities are implementing fingerprint technology to ensure proper employee attendance tracking. Today we are going to discuss this technology and its role in eliminating employee attendance fraud.
CloudApper App Community for UKG
We empower users to customize solutions
When features are needed to enhance UKG solutions, CloudApper is here to help. It's a non-technical toolkit for customizing UKG – easily build anything you want, share it with the community, and help everyone thrive.
Learn More
Top customizations shared by the UKG app community

Capture time
with QR codes

Capture time
with biometrics

Track
employee tasks

Generate
custom reports

Schedule
employee tasks

Ensure
HR compliance

Send personalized
alerts

Capture time
with geofencing

Build custom
dashboards

Capture
time with NFC

Track assets
with barcode

Manage HIPAA
compliance
What is time and attendance fraud?
Affordable Biometric Time Clock Software
Workplace time and attendance fraud occurs when an employee accepts pay from their employer for time they have not actually worked. Since an employee is not actually working during their shift, it is considered a fraudulent activity. Time and attendance fraud can manifest in different forms, such as buddy punching (one employee punching a time card for another), employees lying about their work hours due to not having a proper time tracking system, and taking excessive, untracked breaks from work.
How does a fingerprint time clock work?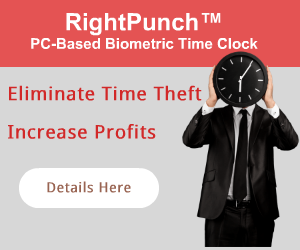 Fingerprint time clocks are based on biometric technology and widely used for employee time tracking. A fingerprint time clock functions in the same way as a regular time clock, except that employees provide an added layer of security through fingerprint recognition to eliminate the possibility of time and attendance fraud. Every time an employee enters or exits a working facility, they simply scan their fingerprints to automatically track their attendance and working hours.
How is fingerprint time and attendance more effective compared to other time clocks?
Fingerprint time clocks capture and match unique fingerprint characteristics to identify an employee. Fingerprint identification is accurate, secure, and highly customizable to match the unique requirements of any deployment environment. The main reason behind deploying a fingerprint time clock for employee time and attendance is to eliminate time and attendance fraud. Fingerprint time clocks identify a person based on their unique fingerprint credentials which cannot be lost, forgotten, guessed, or easily cloned. Therefore, there is less chance of time theft and an employee must be physically present to clock in and out.
Additional benefits
Fingerprint time clocks offer additional benefits:
Accuracy: Fingerprint credentials are unique for every individual and cannot be forged or duplicated. Fingerprint identification offers a more accurate way to identify and track employee time and attendance.
Increased Productivity: Eliminating the practice of keeping manual time and attendance records, biometrics saves employee time, decreases staffing overhead, and provides accurate payroll labor data to more effectively manage business operations and increase productivity.

Increased return on investment (ROI): Fingerprint time clocks can help businesses achieve positive ROI by eliminating buddy punching, employee time theft, and other problems caused by inaccuracies and loopholes of an old-fashioned time and attendance system.
Audit trails improve employee accountability: Fingerprint time clocks create concrete audit trails for employee workforce management time and attendance, which improves responsibility and accountability.
Conclusion
Fingerprint time clock based time and attendance systems bring efficiency to the workplace by providing an unparalleled ability to quickly and accurately capture real-time labor data to eliminate attendance fraud. Thousands of organizations worldwide have already adopted this fingerprint time and attendance and as a result they are seeing a significant reduction in direct and indirect labor costs. Now is the time for your organization to adopt a fingerprint based time and attendance solution to help eliminate time and attendance fraud.
For fingerprint time clock integration related help, contact M2SYS Technology today.