The Value of Biometrics for Student Attendance Management Systems
Biometric time and attendance systems have become widespread in different industries such as workforce management and are quickly becoming more and more useful in the education sector for accurate student attendance tracking due to the limitations and inaccuracies of traditional student attendance tracking methods like roll calling or card punching. The need for biometric student tracking attendance systems in educational institutes is rising because these systems are more accurate, faster, and convenient besides being a more effective tool to protect student identities and privacy.
Why do educational institutions need biometrics for student attendance?
Traditional student attendance methods such as roll calling, paper based attendance, or card punches are outdated and often lead to unnecessary time spent by teachers and administrators to track and compensate for their limitations. Additionally, with large groups of students manual supervision is also very tough to execute. Therefore, these traditional student tracking methods have loopholes which cannot prevent proxy attendance, ID card theft, and attendance tracking errors – all serious problems that have a direct effect on education quality.

Biometric attendance systems are automated and provide a convenient way to quickly record student check-in and check-out times. Biometric technology uses human physical and biometric characteristics (which are unique for every individual) to ensure identification accuracy, prevent errors, and eliminate proxy attendance — even from identical twins. Biometric technology also protects students from identity theft because it uses sophisticated encryption to secure and protect user identity privacy.
Deployments of biometrics for student attendance management are globally widespread with many schools and universities, even tuition teacher's are now implementing tracking systems. For example, here is a case study on the deployment of biometrics for student attendance tracking by the Islamic Development Bank BISEW for their scholarship programs.
Benefits of using biometrics for student attendance monitoring
There are many benefits of integrating biometrics with student attendance management systems in educational institutions. Biometric attendance systems provide a convenient way to automatically track student check-in and check-out times. Biometric attendance systems do not require complex technical knowledge so students can easily use the system with minimal training and can check-in or out through this system by simply placing their fingers or palm on a biometric hardware device. Biometrics provide a faster process to track student attendance and it protects their identity and privacy. Using biometrics for student attendance has additional benefits for students and educational institutions including: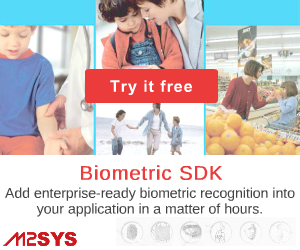 Accurate Attendance: The main benefits of using biometrics for student attendance tracking is the accuracy it provides. Educational institutions can centrally and accurately monitor student attendance to prevent proxy attendance and errors which are common problems when using traditional check-in and check-out methods.
Convenience: Biometric student attendance systems provide a convenient way to check-in and check-out into the system by simply scanning their biometrics. Since biometric attendance systems are automated and do not require any technical knowledge, students can check-in or out quickly and easily.
Saves Time: Biometric student attendance management systems cut down the time to record class attendance. These systems can track student attendance in mere seconds which saves teachers a lot of time rectifying attendance data errors from traditional methods.
Increases Efficiency: Biometric systems not only eliminate errors related to tracking attendance data but also speed up data verification which reduces administration time and creates efficiencies.
Increases Security and Protects Privacy: In the enrollment process, biometric systems convert scanned biometric templates to computer code and store the information in a database for matching and verification, making it virtually impossible to duplicate the original image for spoofing or fraud purposes. Biometric student attendance systems use strong encryption methods to protect a database from being compromised helping to increase security and protect student privacy.
Conclusion
In era of rapid technological developments, educational institutions need to have cost-effective and efficient systems in place such as biometric student attendance solutions to streamline operations and increase security. Biometric systems for student attendance provide a convenient way to check-in and check-out students and can bring numerous benefits to the education institutions beyond attendance tracking. Biometrics are also used for school lunch line point of service, in libraries, and any other educational scenario where accurate identification and security is needed.