The Benefits of Integrating Biometrics with a POS Solution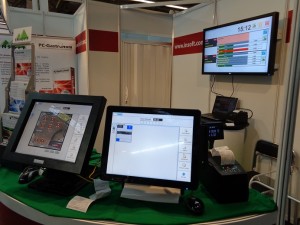 Today's retail business industry is largely dependent on POS solutions for faster and more effective ways of managing business tasks. POS technology solutions help business owners to manage transactions, cash flow, inventory, and billing and payroll. Today's POS technology needs to meet the rising demands of the  industry for a secure and efficient system to boost productivity and foster smoother business processes. Therefore, rising issues like employee theft, buddy punching and payroll fraud are accelerating the need to integrate sophisticated technology such as biometrics with a POS solution.
Why are biometrics for POS systems needed?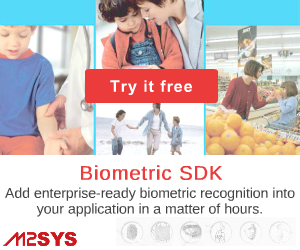 Biometric technology uniquely recognizes humans based on physical traits such as fingerprints, finger veins, palm veins and the iris. This technology has been using for many years in different industries like law enforcement, banking, and healthcare. Currently, adoption of biometrics for POS solutions within the retail industry is increasing mainly because traditional identification security protocols of using passwords and swipe cards for employee logins are now considered obsolete. Personal identification numbers (PINs) and ID cards are regularly forgotten or lost, which incurs an expense and creates productivity interruptions not to mention the fact that they can cause devastating financial loss to  business owners. Using biometrics for individual authentication within a POS system has proven to be the most accurate industry recognized method of identification and implementing this technology with POS solutions can eliminate the aforementioned POS system loop holes to boost accuracy and security.
What are the benefits of biometric integration with a POS solution?
Biometric integration with a POS solution provides accuracy and security that brings numerous benefits to the retail industry. Listed below are some major advantages of biometric integration with a POS system:
Accurate employee identification: PINs and passwords do not have the ability to adequately protect identity because these can be lost or stolen, increasing the risk of identity theft. Anyone can easily perform a transaction with stolen swipe cards or passwords.  Biometric integration with a POS solution will ensure the accurate identification of employees, securing the POS system and removing the headaches and risks of employee identity theft.
Eliminate Buddy Punching: Buddy punching is another common problem in the POS industry, where one employee clocks in for an absent or late employee using cards or passwords which are easily shareable. According to an estimate by The American Payroll Association, buddy punching affects 75% of businesses in the U.S. and can cost a business up to 7% of gross payroll annually. Biometrics present a very effective alternative, capitalizing on unique physiological attributes so that employees can't use a POS system to clock in for an absent or late employee. Biometric integration with a POS system  eliminates buddy punching and provides accurate time and attendance data.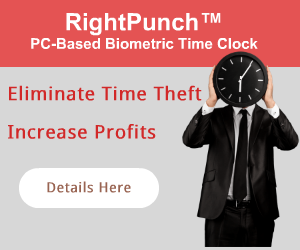 Combating Employee Theft: Employee time theft comprises the highest percentage of retail shrink in the past several years and the number is rising. Findings revealed by the 2013 Volumatic Kount U.S. Retail Fraud Survey indicate that U.S. retailers stand to lose an average of 1.3% of sales through shrink, translating to $54 billion per year. Employee inventory theft is the largest area of retail loss today, accounting for 37% of total shrink. Due to the fact that swipe cards and passwords have loopholes that can lead to employee time theft where one employee can make transactions with stolen credentials,   integrating biometrics with a POS solution can provide an airtight inventory access control system keeps a clear audit trail for each transaction, thereby encouraging employee responsibility to act ethically and be accountable for their actions.
Loss Prevention: According to the U.S. Department of Commerce, employee dishonesty and time theft costs American businesses in excess of $50 billion annually. Relying on security cameras, barcode swipe cards, or PINs for inventory management and transactions has loopholes to prevent employee theft that render them less effective solutions. Conversely, biometric technology can ensure loss prevention by providing airtight system access to inventory and a concrete audit trail of every transaction.

Conclusion
Integrating biometrics with a POS solution to replace passwords and swipe cards will bring more accuracy and security by preventing employee theft, buddy punching, and payroll fraud. Biometric technology is now very affordable and businesses that rely on POS systems are taking advantage and experiencing tangible return on investment (ROI) after implementation.