M2SYS can Help College Dorms Revolutionize Campus Safety
College dormitories are a huge part of the college experience. Students look forward to making campus housing their home for several years. Many colleges and universities use their dorm life as leverage when recruiting students to their respective universities. Whether it is the dining hall, newly renovated bedrooms, or the game rooms they all attract students to pick their school. Dorm safety is often overlooked when students are looking at different aspects of their potential new home.
College dorms attract many visitors, whether its friends of residents, people coming in town game day, or a get together that attracts people from all over campus. Many of these visitors are great and add to the dorm experience; however like all situations a few bad apples can make otherwise positives to dorm life become dangerous to it. Whether it is someone who drinks too much, sexually assaults someone, or is not fit to be in the dorm there is not an efficient way to keep these few bad apples from being allowed back in the dorm.
Free Case Study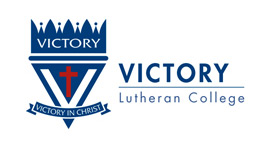 Integrating Biometrics to Track Tardy Students
M2SYS a biometric technology company has made a simple, affordable solution to help keep dorms safe. VisitorTrack™ is a biometric, cloud based visitor management system that can easily and practically keep a record of visitors coming to visit the dorms. The platform is customizable for each university and their needs.
VisitorTrack™ will allow all visitors who are coming to check in using their biometrics at the front desk. So a first time visitor will register with the front desk where their information and their biometric will be collected. Each time they visit after that they will just be able to scan their biometric (fingerprint) to visit the dorm. This will keep a log of each time they visit, and if unfortunately that visitor does something that is inappropriate or illegal and the police have to come it can be added to their visitor profile. Whether it is giving them a warning or banning them from visiting all together. VisitorTrack™ will recognize the unwanted visitor if they attempt to come back and revisit and notify campus security.
Unwanted visitors will no longer be able to come back and lie about their identity as VisitorTrack™ will recognize their biometric when they try and check in. This could very well be a huge solution for schools to cut down on unwanted visitors from coming to their dorms and make dorm life an even better part of the college experience.
Biometric Visitor Management Software