A U.S. High School Introducing Visitor Management Software
Roxbury High School in the US located in New Jersey recently announced the use of visitor management software to improve safety in the school. The new system will be implemented next January whereas visitors are asked to bring their ID card to enter into the school. The authorities are confident that the whole procedure will be convenient and comfortable for the guests.
Initially the visitors will be enrolled  digitally and have their picture taken by a camera. They will then get a printed ID badge in return with their name, picture, and reason for their visit along with the date on the badge. The visitor will be asked to wear the ID badges on the left side of their chest while they are visiting the school. Before they leave the school they are required to scan their badge again.
Free Case Study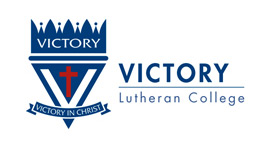 Integrating Biometrics to Track Tardy Students
This technology will help to improve the safety of the school and keep unwanted visitors off the premises. District administrators will be able to check the visitor list and the location of the visitor at any point. When the visitor checks in, there will be a biometric device that will match his or her information with the national sexual offender databases, along with a list compiled by the school of visitors who have been banned.
The Director of Security of Roxbury High School said that, "Other districts are using similar programs and procedures for checking in visitors. No longer are days of signing in yourself and creating your own visitor ID badge."
He also added that, "This is especially important if we're ever in an emergency situation where we need to make sure everyone is accounted for and safe."
Progress in visitor management can be seen all over the world. M2SYS which has deployed biometric solutions in over 100 countries across the globe just finished a world class visitor management solution, VisitorTrack™.
VisitorTrack™ which is a cloud-based biometric visitor management and tracking solution, can reduce the stress of traditional visitor management solutions. It is a modern, affordable system that supports fingerprint, finger vein, face and iris recognition. It is highly convenient and more affordable than other solutions available on the market.
As more schools across the globe use visitor management like Roxbury High School did, products like VisitorTrack™ will take on an even bigger role in revolutionizing how visitor management works in schools.
Source: hopatconglakeregionalnews.com
Biometric Visitor Management Software