Best Employee Monitoring Software for Your Remote team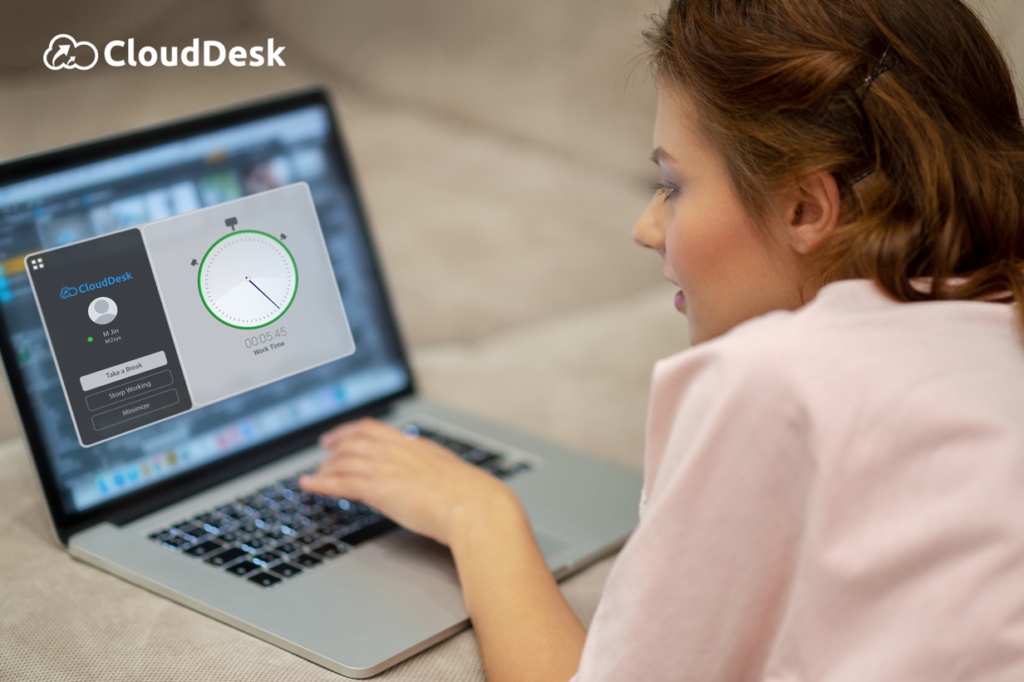 Are you looking for the best employee monitoring software for your business? The best software will help you achieve your business goals and will assist to keep your employees focused and productive. CloudDesk is a robust employee monitoring software for your remote team. It has all the features that will make your remote team management easy and effective. CloudDesk is the best employee monitoring software for your remote team for the following reasons: 
Boost Employee's Productivity
The remote working environment is full of distractions that can affect an employee's productivity. CloudDesk comes with a productive time tracking system giving your employees the opportunity to track their total productive hours when using CloudDesk. This productive time tracking encourages your employees to stay on track and be effective with their work hours.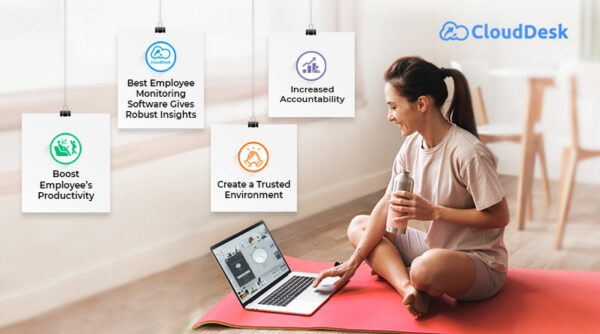 Best Employee Monitoring Software Gives Robust Insights 
CloudDesk provides robust insights for management so that at the end of each day, week, or month, you can see the whole picture. The insights show the employees who were productive and those that need to increase their productivity level. You are provided with a graphical presentation to get the overall feel for performance and productivity.
The robust insights, with a custom dashboard, will help you to make important business decisions. The insights will also help you with the performance evaluation of your employees, as you can see the whole picture at a glance. 
Create a Trusted Environment 
Using the best employee monitoring software comes with the benefit of creating a trusted environment for all. CloudDesk creates transparency across the organization. So your employees will know how they have worked and contributed throughout the month, and you will know employees' true contributions. The software creates a trusted work environment for all by using robust insights and recording the productive time of employees. The system ensures that the decisions made are backed up by data and are transparent.   
Increased Accountability 
Accountability is a major factor in remote work. If your remote employees are not accountable for their tasks, your business can not perform well. CloudDesk creates accountability for employees. CloudDesk takes random screenshots of their laptop screen, sends periodic pop-ups to confirm their presence at work, and verifies their engagement with work, periodically, by taking random face verification ID. All this makes your employees accountable for their work ethics. 
CloudDesk is a robust employee monitoring software. It is equipped with all the best features in the market. This amazing software offers a 14-day Free Trial. Which means you can try it before you invest in it. So what are you waiting for? Try CloudDesk now !!