How Biometrics Will Take Financial Services to the Next Level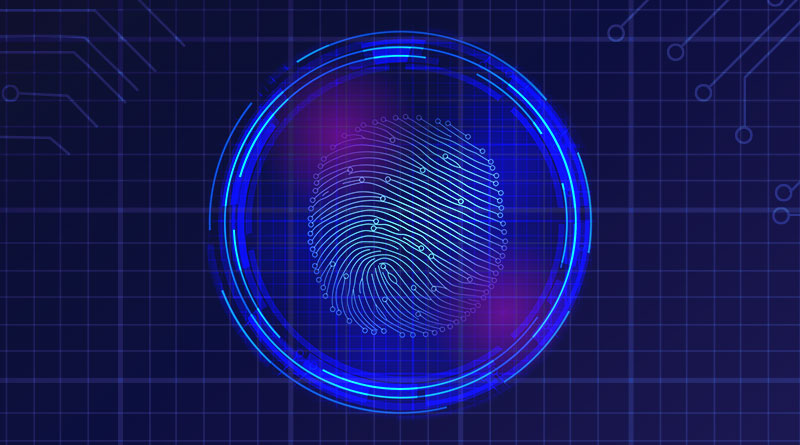 Biometric technology in banking and financing services has taken the world by storm. Today, lenders experiment with things like voice recognition, fingerprints, face identification, iris scanning, and many other ways to log into financial accounts. As far as biometrics authentication is concerned, it provides dual benefits of enhanced customer convenience and improved security. 
In other words, the technology lets lenders provide their customers with a seamless lending experience while showering greater security to bank accounts and transactions, thus eliminating the complex processes of using case-sensitive passwords, remember difficult passwords, and go through a series of authentication protocols to reset a forgotten password. Then, it is more difficult to mimic an individual's biometric features than cracking someone's password. 
Even according to an article published on huffingtonpost, the distinctive identification characteristics of biometrics will provide you with a high level of security than traditional passwords. 
All such benefits make biometrics a feasible solution for banking and financial services offering loans to customers. Modern consumers are well informed and therefore, refuse to compromise with the security of their bank accounts and transactions.  That is why online lenders and financial institutions are embracing biometrics to secure customer accounts and transactions. Here are some of the amazing ways biometrics will change financial services and online lending procedures for enhanced security:
Fraud detection is easy 
When there is a huge transaction done from your account, a large withdrawal, a big purchase in an unexpected place or location, the payment is often blocked until your bank corroborates and double-checks the authenticity of the transaction. The financial institution calls you or sends an SMS to verify whether you have made the transaction or not. 
In the future, biometrics technology will help in detecting and preventing financial frauds in a smart and easy way. The lending companies will take into account numerous aspects to figure out the possibilities of fraudulent transactions. These include the location of the transaction, whether it is as per your spending habits, and the device used to initiate the transaction. For example, if you usually use your Android smartphone for payments, suddenly if the bank notices that you are making a huge payment from a laptop or an iPhone device, the bank will stop all transactions to secure your account. These are red flags for online financial companies and banks. 
Additionally, the financial companies will employ behavioral biometric factors like the way you use your computer mouse or the manner you type when making online payments. These things could be analyzed to prevent fraudulent activities concerning your payment behaviors. 
The online lenders and banks will factor in all these behavioral factors and offer transactions a risk score. If the financial institutions think that fraud is a possibility, they will ask for more user authentication such as your fingerprint scan. So you can realize how beneficial biometrics is in financial fraud detection as well as prevention. You can also learn more about your account-related and loan payment transactions security on platforms such as NationalDebtRelief.com.
No banking user-interface 
If you consider the number of biometric features and options to secure accounts and transactions, it is possible to envision a day when banking and lending applications will have limited or zero user-interface or UI. You might be wondering how it would benefit customers. Well, let us explain. 
With a gamut of unique identification features such as voice, fingerprints, iris scanning, and more, you might be able to shop or make payments sans any visible forms of authentication. The financial companies may require very little use of application UI or none of it to authenticate transactions and customer identity. 
For example, you may use Alexa to transfer funds to your family or friends while traveling in your car with no visible request or use of application UI of banks. The way biometric technology is evolving, a day will come when you can make payments without any visible authentication methods. In the future, you may be able to apply for a debt consolidation loan using just the biometric verification.
Modern technology will make transactions secure and fraud-proof before such things are implemented. Therefore, there is no need to fret thinking of how safe the technology will prove in the days to come. Time will tell. These things will start to matter once biometric technology is further enhanced to ensure customer convenience and transaction security. 
PIN codes are outdated 
A significant change is coming to change the way you make payments in real life. Soon people will opt for the biometric EMV card with an integrated fingerprint reader. Today, we all shop or make payments using our debit or credit card PIN or tap the card to initiate a contactless payment provided it is not a huge transaction amount. 
When it comes to the biometric EVM card, you will need to set your finger on the card reader to authenticate your identity, implying payment methods such as the use of a PIN or contactless payments will become obsolete. Your fingerprint data will be safely stored in the card and not saved on the bank's or the lender's servers. Therefore, your financial information is secure from being manipulated, thus preventing cyber thefts or data breach at the bank's end. 
Many lending companies and banks will initiate EVM cards and go for trial and error to ensure transaction security and prevention of internet thefts. Therefore, you see how technology is making your life easy, hassle-free, convenient, and secure when it comes to financial transactions. Soon EVM cards will take the world by storm, making debit or credit cards obsolete. 
Conclusion
Banks and financial companies have started adopting biometrics technology already, ensuring customer transaction security and identification verification. Today, banks and lenders are intrinsically controlled and wired to ensure customer security with features like anti-money laundering and know your customer regulations. Therefore, it has made easy for banks and even businesses to embrace biometric technology over numerous channels. 
Many leading banks and financing companies are testing methods like face recognition, iris scanning, fingerprint scanning, and speech recognition. Once these financial institutions are sure that biometrics is foolproof, they will start rolling out the options to benefit customers. Even verifying your identity by taking a selfie is gaining momentum today.