EU Adds Biometric Automated Fingerprint Identification System for Border Control
10 Schengen Area European countries have adopted an Automated Fingerprint Identification System (AFIS) solution to tighten their border security. These countries include Austria, Switzerland, Germany, Lithuania, Luxembourg, Latvia, the Netherlands, Poland, Portugal, and Slovenia.
The Schengen Information System that operates the project launched the biometric search capability on March 5 2018 in those 10 member states.
The countries started using the biometric queries from the very first day that the system went live. The remaining Schengen listed countries are also ready to adopt this technology within 2018.
Free Case Study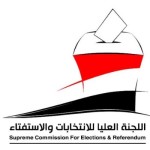 Yemen's Biometric Voter Registration Project
EU-Lisa (the European Agency for the operational management of large-scale IT Systems in the area of freedom, security and justice) has stated that this is only the first phase of this project. The second phase will be implemented in 2019.
The Schengen Information System (SIS II) is a top-notch information system that helps law enforcement and external border control agents to ensure security throughout the EU, including the Schengen associated countries.
SIS II acts as an information sharing system between the countries that keeps personal information as "alerts." Each person alert consists of their name, birthdate, nationality, gender etc. Fingerprints and photographs of a person can even be stored in the database.
SIS II has been granted permission to collect fingerprint data, but the authority only uses this data to confirm the identity of a person following a search of his/her name and date of birth.
The agency's statement said that, "In order for this to occur, an Automated Fingerprint Identification System (AFIS) is necessary and is now ready to go live. AFIS provides the technology to identify a person on the basis of fingerprints held in SIS II."
The SIS II central system database has thousands of fingerprint entities already but it was unable to perform fingerprint searches at the central level.
"The SIS II AFIS allows all member states to leverage on a centralized policing-oriented database. As such, it will strengthen the fight against crime within Europe," the agency said.
Source: Sofia Globe