5 Ways Biometric Apps for Android is Transforming Our Lives
Why limit yourself with age-old pc based biometric authentication system? This cutting age identification technology is now available in mobile devices through biometric apps for android phones. Now you can perform fast 1:N biometric registration and identification task from any remote locations within a matter of seconds. Let's take a look at some of the examples: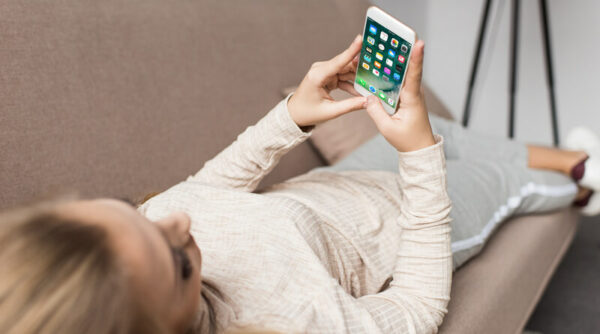 New Dimension in School  Management
Properly managing the school's students is one of the challenges schools have faced from the beginning. Their entries need to be restricted as per their identity to reduce unauthorized admissions in institutions important places like lab, libraries, etc. StudentTrack™ comes as the saviour for school management. It is a biometric software made from CloudApper. This great biometric-based software help school to identify their student correctly in places where student identification is so much important. Such as in libraries, in school examination hall, in class attendance, etc. Its biometric identification reduces proxy attendance, id manipulation in the examination hall, libraries, in a lab and many more important places. Yes, it transforms school management in a new shape, in a new active version.
Changes the Landscape of Visitor Management
Just think, you enter into an office to visit your client. They took your biometric, make your initial information, and then within a minute you got access to their office, how impressive it would be? No this is not a scene from a sci-fi movie instead this is so real these days. VisitorTrack another application build from CloudApper™ is a biometric-based visitor management biometric apps for android. The specialty of this application is that it is biometrically based. Means your visitor will be identified through their biometric.
This unique feature changes the whole landscape of visitor management. The standard software can be manipulated because it only recognizes it's visitor only by RFID card that can be altered or shaped. Introduction to visitor management changes the whole landscape. There is no chance of manipulation, no chance of fraudulent because every visitor is being identified by their biometric which cannot be changed. Moreover, it reduces the cost of id card as it provides digital id to the visitor who is cost saving and environmental friendly. Along with these this great software help organization to detect an intruder, blacklist them and restrict their future entry in the office premises. Now offices can manage their visitor so effectively and keep their environment safe from all unwanted intruder.
Bank Management Made Easy
Our life is incomplete without banking. This need to be faster but safe. CertisID™ biometric apps for android is a  management app for bank management. It helped the bank to know their customer very well in an efficient manner. Just think all customer id is saved by their biometric, isn't it easy to identify them as they required no complex id number and nothing. Only their fingerprint is enough to recognize their id. 
On the other hand, instant customer recognition process saves time, increase the serviceability of the bank. Moreover, security rise to a different level through this software. No information theft is possible as the customers are identified through their biometrics. Besides it creates an audit trail among the employees of the bank, prevent fraud through transaction and loan history check and increase flexibility as it is customizable and have different language support. In short, these biometric apps for android makes bank management easy, efficient and effective for bankers.
Revolution in Jail Management
Jails need to manage so many criminals in their premises. This management required sound management otherwise the wrong person could be punished. To help jails PrisonSecure™ was made using CloudApper and brings operational efficiency in jail management. PrisonSecure identifies prisoners, manage case files,track and reports for courts and dockets, incarceration history, time-served with multiple start/stop dates, transportation, release dates, disciplinary, medical, parole, processes  security for individuals and groups, provides central monitoring facilities including the installation of the system in Web, VPN or WAN networks, provides detailed inmate physical description with multiple image tracking and automated line-up generation, give complete profiling option with demographic details and so many significant value to the jailer to manage their prisoner and ensures security.
Biometric App for Android Bring Operational Efficiency in Police
Police, one of the critical component of our society. They ensure safety and keep us safe from all sorts of criminals. ePolice another revolutionary app made from CloudApper. This app brings operational efficiency in police function. ePolice™ is a biometric app for android made for police. This app help police to identify suspect instantly since its biometric suspect can't hide their identity. Resulting police get an accurate result. Not only that this app allows end users to capture all investigations data including – any crime scene materials images, documents, pictures, etc. It is so powerful that can match 100 million templates per second in one too many searches, it has anti-spoofing and forgery proven biometric matching systems which means suspect have no place to escape and no option to manipulate the system.
With the invention of biometric technology, passwords and PINs were almost obsolete for many businesses. Now with the Android apps for biometric identification, they can effectively change their productivity level and data accuracy of their biometric project even further. Are you currently using biometric technology for business or personal need? How is your experience so far? Let us know about it in the comments below.