Top 4 Digital Fingerprint Machine for Law Enforcement
Criminal fingerprint database is one of the most important assets for every law enforcement agencies. The army needs a fingerprint database to secure access to their critical data from the enemy. Police need it to identify suspect, or to check criminal records. Prison authorities need it to identify inmates and to manage their facilities, visitors and stuff. But while performing these actions, law enforcement agencies are facing the need of portability to ensure ease of access to information from remote locations and to increase efficiency. That's why the demand for portable digital fingerprint machine is growing among the law enforcement agencies worldwide.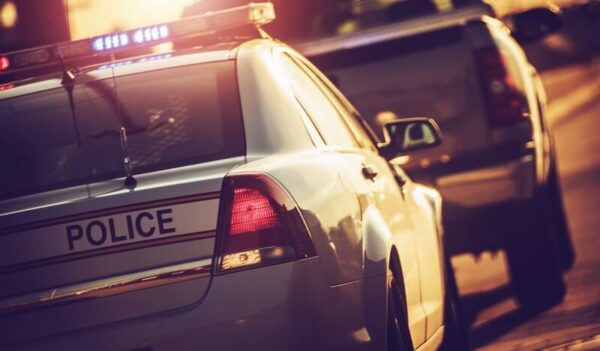 Today we are going to look at the top 4 portable digital fingerprint machines.  These are specifically designed to meet the need of law enforcement agencies:
RapidCheck™ – Portable Digital Fingerprint Scanner
This most exceptional rugged build mobile digital fingerprint device is the perfect device for law enforcement agencies. It has a powerful 8-megapixel camera.  It is perfect for clear fingerprint scanning that is helpful for every law enforcement agencies. Moreover, it supports accurate location tracking essential for track location in the remote area. The RapidCheck™ is compact that can be kept in the pocket.  Besides its lightweight capability makes it a perfect portable digital fingerprint machine for law enforcement agencies, like police, army air force, etc.
MULTICHECK™-C – Mobile Multi-Biometric Scanner
Powerful, compact device and comes with the jaw-dropping specification that suits perfectly to the law enforcement agencies need. Yes, it is the perfect match keeping all the requirement of law enforcement agencies. Such as police have to work for the whole day, army tend to work in places that have poor internet connectivity. Moreover, their pattern of work required something to be used in rough weather. MULTICHECK-C™ has 5000mAH battery support to ensure day-long work for the police. Its rugged build design is enough to use this device anywhere and its multimodal support help law enforcement agencies to use different biometrics when required.
MULTICHECK™-E – Portable Fingerprint And Iris Scanner
MULTICHECK-E™  is the newest addition of M2SYS. This versatile digital fingerprint machine supports multiple modalities that include fingerprint, face, and iris. It can grab high-quality dual iris scan with a fantastic accuracy of FRR: less than 0.1% & FAR: less than 0.0001%. Moreover, it is equipped with liveness detection technology that makes law enforcement agencies more robust and efficient.
MultiTab™ – Biometric Tablet
Tablet pc works as the substitute of the laptop. You cannot take a laptop everywhere, but you can take your tablet pc everywhere you move. Due to it's bigger screen size it makes work more natural and comfortable. MultiTab™ a biometric tablet for law enforcement agencies. This fast and powerful 8-inch Tablet supports multiple modalities that include fingerprint and iris. It has powerful 8000mAH long-lasting battery life that can assist law enforcement agencies for the most extended hour. Moreover, it's customizable feature make it best suit for them. Here they can create an instant application in the CloudApper™ platform according to their need.
Biometric portable devices are comfortable to carry. Rugged build design to be used in any place. In short, this device can make law enforcement agencies work faster, accurate and productive. If you would like to use one such portable fingerprint machine for your organization feel free to contact us. We are M2SYS having 17 years of expertise in biometric sure to give you the best solution.