Will Apple Pay (and Touch ID) Help Advance U.S. Consumer Acceptance of Biometrics?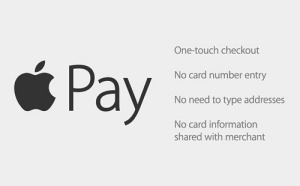 The following post was written by Arifin Hussain, Executive – SEO, SEM, PPC Business Development & Interactive Marketing Dept. with M2SYS Technology.
U.S consumers entered the biometric based consumer payment space with a big splash through integration of near-field communications (NFC) technology to allow secure wireless payments through a mobile wallet service called Apple Pay. Apple Pay uses Touch ID – a biometric fingerprint authentication technology available on the latest version of Apple's smartphones to authenticate customers for retail purchases.
Biometric identification is already being used as a security measure in many global verticals such as financial services, healthcare, and workforce management but has been largely left out of the mix as a secure authentication mechanism for retail transactions. Will the recent introduction of Apple Pay via Touch ID help to accelerate acceptance of biometrics among U.S. consumers as a secure identification technology in a retail environment? After all, consumers flock en masse to Apple products as if they were a cult in and of themselves populated by consumers with voracious appetites for new technology.  Unlike other security systems that rely on passwords or payment cards, one of the greatest advantages of biometrics is the individual identification accuracy it provides. Physiological characteristics such as fingerprints, finger veins, palm veins, iris, voice, and facial recognition provide accurate and secure authentication and cannot be easily replicated by criminals.
How Much More Secure Is Biometric Technology?
In the United States, banks have been using biometrics since the mid-2000s to secure self-service access to safe cash deposit boxes for consumers. However, U.S. consumers are worried about privacy and the potential misuse of their captured biometric data specifically with where and how the data is stored and secured.  Despite worries about someone stealing your phone or it being susceptible to hackers, experts say Apple Pay actually adds significant security to your payment transactions, even more than traditional credit cards.
Apple Pay has proved that using biometric to secure retail payments is convenient, safe, and secure as their system requires users to input their VISA, MasterCard, or American Express credit card details into their phone and upon receipt, the card network will send a token and the transaction security key to a special chip within the iOS device. In order to complete a transaction, users need to put their fingerprint on the Touch ID fingerprint sensor on Apple's latest smartphones to verify they are who they say they are.  When this credential is accepted, the phone's token and a transaction security key will be sent to the merchant. The card network will then verify the transaction, pass over the information to the bank issuer for token decryption and then both the token and security key will be accepted by the merchant via NFC.  All process are done by involving three separate parties for quick and secure payment verification.
The user credentials and fingerprint data in the Apple Pay programs are highly encrypted and secured in a chip within the device. Even Apple does not have access to any of the data and purchase history. Therefore, if the phone is lost, an end user can easily turn off the system and remotely wipe out all payment and credentialing information.
Why We May See Growth of Consumer Acceptance on Using Biometrics
Biometrics is a strong technology to help solve the problem of secure and accurate retail payment authentication and eliminate the need for consumers to enter a password, and the use of biometrics is gaining popularity not only in the U.S but also worldwide. For example, in China 2.78 billion retail transactions using biometric authentication have been conducted via Alipay Wallet, the online payment service by the giant B2B marketplace, Alibaba.
Apple's clout with biometric mobile wallet technology has transformed people to believe in the benefits of using biometrics to secure retail transactions. Biometric payment authentication is a mass scale reality now that Apple has released TouchID and many major banks and national retail chain stores in the U.S. are accepting Apple pay to secure retail purchases. This new biometric based mobile wallet provides an easier way to pay wirelessly and securely with your finger as a payment card alternative. Apple Pay is considered as a convenient solution for retailers to replace the security challenged swipe based payment methods and a more comfortable solution for consumers to pay via fingerprint instead of being worried about lost cards or theft. Apple Pay would also have a positive impact on contextual mobile commerce around couponing, tickets, identity, and the access management industry.
Furthermore, Apple's success on using secure biometric authentication in the payment system accelerates support to use biometrics as a security measure. A global survey conducted by Unisys of consumer attitudes to using biometrics found a 5% increase in people who favor the use of biometrics as a preferred method of identity verification. Supporters of biometrics were mainly in the North American region (71%) followed by Europe (69%) and the Asia-Pacific region (68%).
The Benefits of Using Biometrics for Consumers
The benefits of biometrics for consumer use are huge, adding security to products and services where it is applicable. Speed of access and accurate authentication is critical to the success of biometric implementations in the retail industry. Consumers have little patience for time-consuming authentication, despite the added security that biometrics technology offers. Here are some key reasons on why consumers may be more likely to accept biometrics for individual identification:
Security – Biometric technology has been considered as a high level security solution for governments and businesses for a long time, and providing secure authentication for consumers can help bring more reliable security technologies to the retail industry.
Speed and Accuracy – Consumers frequently need to provide their unique authentication credentials to make purchases and biometric technology can provide a faster and more accurate identification solution within moments rather than using traditional payment methods that are more susceptible to fraud.
Convenience – Biometric identification methods offer convenience. Biometric physiological characteristics cannot be easily replicated and provide a more convenient authentication credential traditional than passwords or PINS. It can also prevent unauthorized access to any device or information when protected by biometrics.
Conclusion
User acceptance of biometric authentication in e-commerce clearly indicates that security, convenience, ease of use, and greater privacy act as strong motivators when present. Despite worries about privacy and security, the acceptance of biometrics acceptance is gaining momentum for use in retail. Apple Pay can utilize the benefits of biometrics as quick and secure way of retail transaction authorization and promises to boost user acceptance of biometrics among U.S. consumers.