The Top 5 Biometric Identification Management Industry Blogs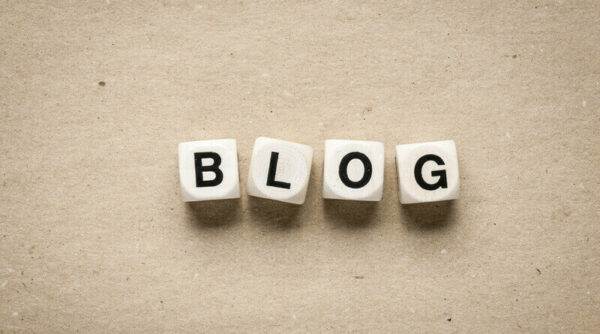 The following post was written by  Mohammad Shahnewaz,
Sr. Executive – SEO, SEM, PPC
Business Development & Interactive Marketing Dept. at M2SYS Technology
Introduction

The recent iCloud hack that compromised celebrity personal accounts, leading to the publication of nude photos and videos was a sharp reminder that businesses are vulnerable. Despite taking various security precautions to protect confidential customer and business data, many businesses continually fail to prevent breaches. Perhaps it may be time for industry leaders to understand that in order to prevent modern security breaches, there is no more effective option than understanding what data breach security options are available and implementing a strong identity management system.
What's the solution?
If you are looking for a solution that will secure valuable data in an efficient and convenient way, one of the most advanced and modern and high tech choices would be to implement a biometric identity management system. However, there is no "one size fits all" biometric solution available – the idea is to gather knowledge and educate yourself about this technology first to not only understand its value, but determine which biometric technology is going to be the most effective for your own unique needs.
Where do you turn for biometric industry information and education?
There is a sea of biometric identity management knowledge available on the web, but it's difficult to know where to start. To give you a hand, we have prepared a list of the top 5 biometric identity management industry blogs that provide you with frequent, relevant, quality content covering a full range of security issues relevant to any business or government worldwide.
The Top 5 Biometric Identification Management Industry Blogs (in no particular order)
1. Biometric Update
Biometric Update was first published in 2007 & was founded by Stephen Mayhew and Allison Heather. If you are looking to find information about upcoming industry events and conferences you need to visit their site. Tracking all the latest industry news and events, biometricupdate.com is also one of the leading biometric news portals that publishes breaking news, analysis, and research about the global biometrics market. Each day they publish original articles, interviews, videos, and podcasts that focus on global developments in biometrics technology. On this site you will also find a list of industry specific biometric companies who provide specialized solutions.
Follow Biometric Update on Twitter @BiometricUpdate
2. Planet Biometrics
Owned by UK based company Science Media Partners Ltd, Planet Biometrics started its publication earlier in 2011. Their managing editor Mark Lockie is also the founder of the site. Their website is focused exclusively on the global biometric industry, and if you are a newbie into the world of biometric technology, we strongly recommend subscribing to their newsletter. These newsletters provide industry expert's views, provides critical analysis, uncovers breaking news in biometric identification management, and most importantly, provides educational information and advice for end users. Their professional, content-rich, and informative blog is the hallmark of the site.
Follow Planet Biometrics on Twitter @biometric_man
3. Find Biometrics
Peter O'Neill is the founder and president of findBiometrics.com and has an extensive media background both in online and broadcasting environments. Since it was established in 2002, Peter encouraged his team to publish biometric industry news, informative articles, and interviews with industry leaders, featuring exclusive videos that provide an in depth look at the most important and pressing issues facing the biometrics community. Their Web site also maintains a calendar for the most important and current industry events and conferences. Their modality based biometric vendor list is a perfect place to look for the best options available for you.
Follow FindBiometrics on Twitter @FindBiometrics
4. SecureID News
If you want to increase your knowledge base and understand how biometrics can be paired with NFC, RFID, and smartcards, then you need to visit SecureID News produced by AVISIAN Publishing. Their editor Zack Martin, is a tech-savvy editor and reporter with more than 12-years of experience. His curated contents cover all the major vertical markets of identification technology with a special focus on government ID projects.
Follow Avisian on Twitter @Avisian

5. M2SYS Blog
If you are reading this blog, then you are probably aware of the fact that it is operated by one of the leading biometric research and development firms in the world, M2SYS Technology. Here, you will find relevant real world biometric identification management deployment experience, education, and experience directly from our team which will help your decision making process for choosing the best identity management system that fits your need.
Through our blog we share:
Biometric research and development news
Real life critical biometric deployment issues, challenges, and solutions from our team of experts
Ideas, views, and opinions on the most important issues facing biometric industry
Links and updates to biometric industry related FAQs, case studies, whitepapers, videos, articles, and Infographics
Real world experiences and results shared from thousands of biometric identity management deployments throughout the world for governments, enterprises, healthcare and financial organizations, and individuals
Follow M2SYS Technology on Twitter @M2SYS
(Honorable Mention)
6. Securlinx
Our list wouldn't be complete without mentioning the great work that Jason Hodge from Securlinx brings to the biometric identification management industry on their blog. Jason always has insightful and clever commentaries on the latest biometric news and events and his blog is definitely worth a bookmark. Check out Jason's blog for recent news and events in the biometric industry, and their real world applications.
Follow Securlinx on Twitter @SecurLinx
So, there you have it, 5 of the top biometric identity management industry blogs on the web. Pay them all a visit, add them to your RSS feeds, subscribe to their newsletter and watch as your IQ on biometric technology goes up by several points a week.
What additional biometric news sites or blogs can you add to the list?
This blog post was written by Mohammad Shahnewaz, Senior Executive in our Business Development & Interactive Marketing Department