M2SYS Partners with ABT Security Systems to Deliver Biometric Time and Attendance Systems and Identity Management Solutions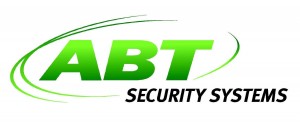 Yesterday, we announced a new partnership with Australian based ABT Security Systems designed to help businesses who struggle with antiquated workforce management systems and a lack of access control protocols by introducing biometric identity management tools that will help create efficiency and save money. The partnership will provide ABT Security with access to the following M2SYS enterprise solutions:
1. RightPunch™ – a PC-based biometric time clock that instantly interfaces with any third party workforce management and/or POS software helping to: eliminate buddy punching, increase productivity, reduce payroll inflation and error rates, and help ensure compliance with labor tracking laws.
2. Enterprise Biometrics Suite (single sign-on) – an identity management system that helps to reduce costs and protect data through indisputable client side authentication, file encryption, and password automation with strong authentication.
3. RightPatient™ – the healthcare industry's only multi-modal biometric patient identification system to ensure identification accuracy, prevent medical identity theft, and eliminate duplicate medical records.
4. RightPOS™ – instantly interfacing with any third party POS software, this biometric identification solution for PCI compliance provides easy employee identification to replace sophisticated passwords, helps to reduce shrink and false returns, improves loss prevention strategies, and strengthens PCI and workforce management compliance.
We are proud to be partnering with the seasoned professionals at ABT Security and know that their years of experience with retail point of sale (POS) and enterprise resource planning (ERP) business information management systems will help to open new doors for our biometric identification enterprise solutions. For more information on the partnership please read our news release or visit ABT Security Systems' Web site at https://www.abtgroup.com.au/abt-security-systems.