The Difference Between Identification and Verification for Biometric Patient Identification Systems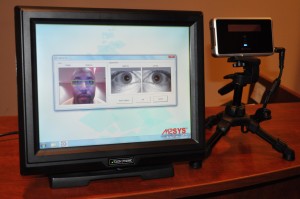 Advance for Healthcare Information Professionals published an article on Friday entitled "Defining Patient Verification & Identification in Healthcare" written by our President, Michael Trader. In the article, Michael explains that healthcare biometrics patient identification systems use different searching queries to identify a patient and its important that those directly responsible for purchasing decisions and hospital technology due diligence understand the differences between patient biometric searches and how this impacts the ability to:
— prevent medical identity theft
— eliminate duplicate medical records
— raise patient safety levels
These are among the most important reasons that hospitals invest in healthcare biometrics patient identification systems and through our research, we have discovered that education on the differences between search methods is needed.
Learn More: Webinar on Biometric Patient Identification Technology for Patient Safety
Hospitals that deploy healthcare biometrics patient identification systems that are built on 1:Few search capabilities confirm or deny a patient's identity following database segmentation to compare the patient's identity against a very small group of records instead of all the records in a master patient index (MPI). These types of searches don't provide a mechanism to compare the patient's scanned biometric template against all records in the database to check for duplication or to prevent fraud when a patient tries to register with multiple ID's. Read the article to find out more about the differences between one-to-many (1:N), one-to-one (1:1), and 1:Few searches.
Thank you to the staff at Advance for helping us to continue our mission of educating healthcare about biometric patient identification system functionality and the importance of understanding the limitations of searches to help facilities make more educated decisions on what solution is the best to maximize patient safety. Look for more articles on healthcare biometrics patient identification systems posted on this blog and in additional major trade publications.