Iris Biometrics to Replace Magnetic Stripe College Student ID Cards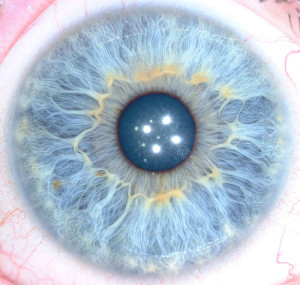 We've seen it happen again and again in the identification industry. More employers and educational institutions are adopting biometric identification technology to replace antiquated mag stripe ID cards, PINS, and passwords which are susceptible to being swapped or stolen, and incur an expense if they need to be replaced or reset.
The latest story comes to us from Winthrop University who has embarked on a project to, "replace existing identification cards issued with magnetic stripes" with iris biometrics which requires only a quick scan to grant access to a building or room. University officials were inspired to investigate using iris biometrics after seeing a local school using the technology to authorize parents picking up their kids from day care.
In addition, University officials opted not to use biometric fingerprint technology, which requires physical contact with a hardware device leaving open the possibility of spreading germs and illness. Iris biometrics is well known in the industry as a clean, hygienic biometric modality that does not require any physical contact to scan and read an individual. This is a very important characteristic to recognize for iris biometrics, particularly in environments where germs and illness are easily spread such as health care.
It's also important to note that although iris biometrics readers are more expensive than magnetic stripe readers, the return on investment over the long term is higher when you factor in the expense of producing and replacing mag stripe cards, plus the expenses and risks incurred due to fraud and waste from swapping and sharing these cards. Not to mention the proven accuracy of iris biometrics, where the chances of two irides being the same are 10⁷⁸.
If you are investigating using biometrics for identificaiton to replace mag stripe cards, PINS, or passwords, take the time to learn more about iris biometrics as a viable modality for your next deployment.
What other advantages do you feel that iris biometrics offers?