Biometric Connected Car to Unveil at 2018 CES
A new exciting connected car is introduced by Gentex at the International Consumer Electronics Show, in Las Vegas, Nevada. This connected car will be using advanced biometric technology along with other highly sophisticated attributes to create a unique user experience.
The car will have a connected system attached to connected home which will enable the drivers to maintain or order any automated process of the home directly from the touchscreen of the car. The system will run on cloud and is accessible everywhere. The drivers will be able to control house temperature and the security system in their cars.
The car is also to have a unique iris scanner camera embedded into the front rearview mirror. Upon entering the car, authorized drivers have to look into the mirror to access the system. Once the biometric identity is confirmed, the biometric platform will then connect the system with the cloud-connected vehicle services such as home control, tolling, or in-the-car payments. Also, the intelligent system after the biometric identification will automatically adjust personal preferences such as seat positioning, temperature, music, or GPS locations.
Free Case Study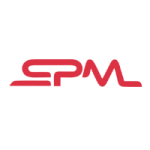 Finger Vein Biometrics for Accurate Time and Attendance
The rearview mirror also works as a digital display for the rear panoramic view from the rear camera. When the mirror is activated an unobstructed LCD screen will appear with the rear digital view. The side mirrors will also have cameras along with a camera on the rooftop. All these camera views will be displayed together in front of the driver on a single full display. In all the cases, both the camera view and the mirror view can be used alternately. This makes the car a complete fail-safe vehicle.
The window glasses of the car are built in such way, drivers will be able to control the amount of light entering through them. This will add more privacy for the rider and increase user control. And lastly, the car company is working with Visa to make in-the-car payments. It can be used when purchasing something such as fuel. And to add the best security, biometric authentication will always be there.