5 Ways Biometric Technology Impacts Our Everyday Life: A Statistical Representation
Did you know that biometric identification management technology has been around since the 19th century when police began to use it to track criminals? The implementation of biometric technology is around us and expanding fast, quickly becoming a part of everyday life.
A number of biological characteristics such as fingerprints, finger and palm vein patterns, and iris and voice recognition have proven to be useful in the evolution of biometrics and biometric identification capabilities are now becoming standard on many devices we use each day.
Listed here are 5 ways biometric technology is impacting your everyday life:
CloudApper Solution Community for UKG
We empower users to customize solutions
When features are needed to enhance UKG solutions, CloudApper is here to help. It's a non-technical toolkit for customizing UKG – easily build anything you want, share it with the community, and help everyone thrive.
Learn More
Top customizations shared by the UKG solution community

Capture time
with QR codes

Capture time
with biometrics

Track
employee tasks

Generate
custom reports

Schedule
employee tasks

Ensure
HR compliance

Send personalized
alerts

Capture time
with geofencing

Build custom
dashboards

Capture
time with NFC

Capture Job transfer
with barcode

Manage HIPAA
compliance
Border Control
Many countries around the world including Iraq have already deployed biometric border security systems for fast and accurate identification of both local and foreign travelers. Biometric identification management deployments for border security include: national databases, immigration, and e-passports. Biometric border control systems ensure that an inadmissible person does not pass through immigration unidentified at airports, seaports, and other border control environments.
On a typical day in 2014, US Customs and Border Protection:
Processed 1,026,234 passengers and pedestrians at US ports of entry
Conducted 1,333 apprehensions
Conducted 21 arrests of wanted criminals
Conducted 241 inadmissible person refusals
Identified 548 individuals with suspected national security concerns
Between September 2005 and December 2005, the FBI (Federal Bureau of Investigation)'s IAFIS (Integrated Automated Fingerprint Identification System) or Integrated AFIS for short, returned "hits" on 118,557 criminal subjects who were trying to enter the United States illegally.
Takeaway: These statistics reflect that biometric technology border control implementations at airports and other border control environments is successfully closing many loopholes in border security. Biometric identification management for border control increases security and protects individuals and nations.
Healthcare
The main application of healthcare biometrics refers to the use of biometric solutions in medical facilities for secure patient identification. Additional uses of biometrics in healthcare include time and attendance workforce management and single sign-on (SSO) to safeguard protected health information (PHI).

Health records are among the most valuable personal documents to protect. Medical identity fraud can endanger individual health and place you at a higher risk to be a victim of medical errors. Furthermore, safeguarding access to PHI is critical for patient safety and to maintain a high level of patient data integrity.
The global market for healthcare biometrics is projected to expand at an extremely high 25.90% CAGR between 2013 and 2019, rising to US$5.8 billion by 2019, according to a report by Transparency Market Research.
With the use of biometric technology in the healthcare sector, healthcare providers can accurately identify every individual patient by using patient's fingerprint, finger-vein, palm-vein or iris for identification. Since an individual's biometric data is exceptionally difficult if not impossible to forge and new technology advancements have allowed biometric scanners to achieve near-zero False Acceptance and False Rejection Rates, this ensures that every patient is getting the treatment or medication that they require to prevent medical errors that could result in injury or death. Implementing biometric technology also prevents medical identity theft and secures sensitive patient information.
Takeaway: This data shows that implementation of biometric technology not only ensures patient safety, but also protects medical identities and privacy and prevents individual patient information from being stolen or compromised.
Replacing Passwords
Biometric identification allows end users the ability to provide physiological characteristics in place of a password, token, or personal identification number (PIN) as a secure method of system or database access. Biometrics builds on the concept of replacing "something you have" with "who you are" which has proven to be a more secure technology to safeguard personal information. For biometric authentication, implementation potentials are limitless.
According to Javelin Strategy & Research, $16 Billion was stolen from 12.7 million identity fraud victims in 2014 in the United States alone. This does not even count the financial turmoil and emotional distress people have to go through as victims of identity theft.
From banking and business enterprises to accessing homes, cars or even personal computers, biometrics provides the highest level of security when it comes to protecting privacy and providing secure access.
Takeaway: The use of biometric technology ensures protection against identity theft as well as secures access to your home, car, computer and even mobile phone.
Membership Management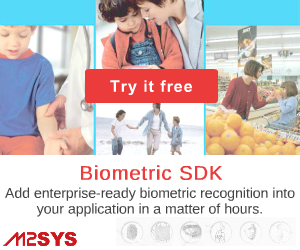 The threat of security breaches and unauthorized facility access has left many member-driven organizations searching for a safe and effective way to manage their databases. Due to the limitations of membership access systems that rely on plastic ID cards or PINs, biometrics has quickly become a necessity for membership management organizations, such as gyms, churches, clubs, and libraries.
Beyond data security, biometric technology also provides an efficient and productive way to manage memberships, already proven to be the most effective solution for secure and orderly management of member information. Membership-based organizations are quickly becoming aware of the value of biometric technology such as fingerprint recognition. The impact of biometrics in membership management is immense, and still evolving.
Takeaway: Membership facilities are more secure than ever and biometrics helps membership costs from increasing because it prohibits unauthorized individuals from accessing the facility. Biometrics also makes membership management more efficient, thus reducing expenses.
Time and Attendance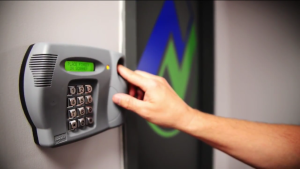 The use of biometric technology in workforce management for time and attendance has almost become a necessity. More and more companies around the world are adapting biometric technology as a more secure employee identification solution with their workforce management systems. Market research analysts from Technavio predict the global biometric workforce management to record a CAGR of more than 17% from 2015 to 2019.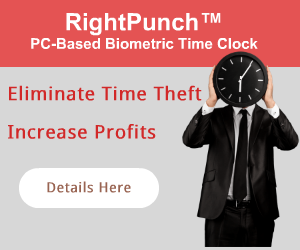 Many organizations now rely on biometric time clocks for use in workforce management to help secure:
Identity management
Employee time and attendance
Point of sale access
The growth of biometric technology in workforce management is reflected in a market research report by Whatech, who predicts the use of biometrics in workforce management is expected to grow at 17% CAGR to 2019.
Takeaway: The implementation of biometric technology in workforce management such as employee time and attendance increases employee productivity and accountability, eliminates time theft and buddy punching, maximizes authentication accuracy, and increases return on investment (ROI).
Conclusion
The concept of using biometrics for individual identification is not new nor is it a futuristic technology.  Frost and Sullivan reported that in 2012 global spending on biometric devices was $1.5 billion but by 2019 we will be consuming $6.2 billion of biometric devices worldwide, which proves the increasing impact of biometrics in everyday life will only increase in time.