3 Ways RightPunch – a Biometric Time Clock for Kronos – Prevent Buddy Punching
Want to save your millions that are lost due to buddy punching? According to research, buddy punching costs employers $373 million annually. Buddy punching happens when one employee punches in for another employee who is tardy or absent from work.  It is a disturbing and incendiary workforce practice that decimates productivity, return on investment (ROI), and bottom line profits of many businesses throughout the world. So, how you can solve this problem?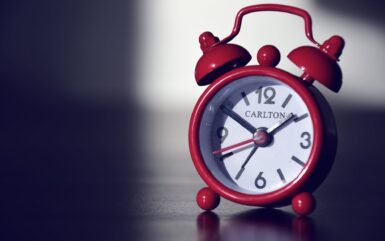 If you are a Kronos user, you can easily solve it using Kronos Intouch – a Kronos biometric time clock. If Kronos sounds expensive to you, don't worry, RightPunch is the best alternative for the Kronos biometric time clock. This affordable time clock integrates seamlessly with Kronos and can help you to solve this problem. If you are wondering about how it can solve this issue, here are the 3 ways RightPunch, a biometric time clock for Kronos, can stop buddy punching. 
CloudApper Solution Community for UKG
We empower users to customize solutions
When features are needed to enhance UKG solutions, CloudApper is here to help. It's a non-technical toolkit for customizing UKG – easily build anything you want, share it with the community, and help everyone thrive.
Learn More
Top customizations shared by the UKG solution community

Capture time
with QR codes

Capture time
with biometrics

Track
employee tasks

Generate
custom reports

Schedule
employee tasks

Ensure
HR compliance

Send personalized
alerts

Capture time
with geofencing

Build custom
dashboards

Capture
time with NFC

Capture Job transfer
with barcode

Manage HIPAA
compliance
Provides Accurate Results 
RightPunch uses biometric technology for employee identification. It uses multimodal biometrics like fingerprints and facial features. There is no other way to punch in. However, biometrics are the human attributes that remain unchanged throughout life. These attributes cannot be passed on or copied. So, when an employee is identified using their biometrics, it means the result is accurate and something which employers can rely on, which leaves no room for buddy punching. 
Difficult to Forge 
RightPunch, a biometric time clock for Kronos, uses the strongest technology that cannot be forged or manipulated. In an RFID system or password-based system, employees can pass their credentials on to others. However, biometric technology is nearly impossible to forge or manipulate. Even if they try to fool the system using a fake finger,  liveness detection technology can detect it easily. At the same time, with the face recognition technology in RightPunch, an employee could easily be caught even if they try to forge a face or manipulate the system. 
Increase Accountability 
Deploying RightPunch in your office will eventually let your employees know that you leave no room for buddy punching. Your employees will understand the biometric system cannot be forged or manipulated so whatever they do with the system makes them accountable. Since there is no room for proxy attendance, your employees will become more serious and punctual about their time. Their sense of audit trail will increase, and no one will try to fool the system. Eventually, the problem of buddy punching will be eliminated from your business. 
Real-Life Success Story of RightPunch 
For many years, RightPunch has a very good partnership with Kronos. RightPunch helped many big companies with its affordable, cutting-edge solution. One such company is U.S. Vision, one of the leading optometric dispensary chains in the U.S.A., which uses RightPunch to eliminate buddy punching from their business and to optimize their labor performance. To learn more, download the full case study of  U.S. Vision.