The Top 15 Reasons To Use Biometric Technology In Workforce Management And Retail Point Of Sale – Reason #10 – Boost Operational Efficiency
Blog Series – "The Top 15 Reasons To Use Biometric Technology In Workforce Management And Retail Point Of Sale"
Leading up to our participation in the National Retail Federation's 2011 "Retail's Big Show" from January 9 – 12 in New York city, M2SYS Technology is publishing a blog series on the top 15 reasons that biometrics is a smart choice for retail organizations to consider as an authentication technology in workforce management and retail point of sale applications.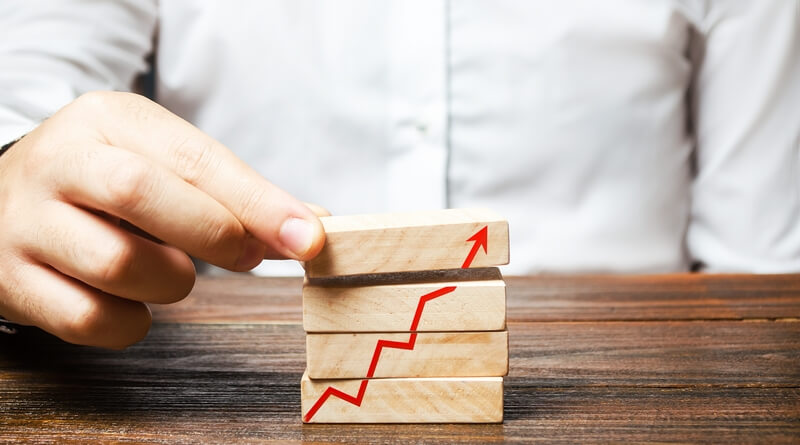 CloudApper App Community for UKG
We empower users to customize solutions
When features are needed to enhance UKG solutions, CloudApper is here to help. It's a non-technical toolkit for customizing UKG – easily build anything you want, share it with the community, and help everyone thrive.
Learn More
Top customizations shared by the UKG app community

Capture time
with QR codes

Capture time
with biometrics

Track
employee tasks

Generate
custom reports

Schedule
employee tasks

Ensure
HR compliance

Send personalized
alerts

Capture time
with geofencing

Build custom
dashboards

Capture
time with NFC

Track assets
with barcode

Manage HIPAA
compliance
In case you missed it, here are the links to our prior posts in the series:
Reason #1 – Stop Buddy Punching
Reason #2 – Increase Productivity
Reason #3 – Enhance Loss Prevention
Reason #4 – Establish Accountability
Reason #5 – Going Green
Reason #6 – Build Customer Loyalty
Reason #7 – Achieve Higher Return On Investment
Reason #8 – Airtight Access Control
Reason #9 – Solidify Role Based Security
And now on to our next post…
Reason #10 – Boost Operational Efficiency
What Does Operational Efficiency Mean?
Investopedia defines the term "operational efficiency" as:
A market condition that exists when participants can execute transactions and receive services at a price that equates fairly to the actual costs required to provide them. An operationally-efficient market allows investors to make transactions that move the market further toward the overall goal of prudent capital allocation, without being chiseled down by excessive frictional costs, which would reduce the risk/reward profile of the transaction.
Another way to define "operational efficiency is as follows:
Operational Efficiency is – what occurs when the right combination of people, process, and technology come together to enhance the productivity and value of any business operation, while driving down the cost of routine operations to a desired level. The end result is that resources previously needed to manage operational tasks can be redirected to new, high value initiatives that bring additional capabilities to the organization.
Simply stated, operational efficiency is concocting the ideal mix of employees, procedures and technology that creates maximized value for an organization while lowering costs so that a portion of previously allocated resources can be reinvested in alternate money producing initiatives.  It's minimizing waste and maximizing resource capabilities in order to deliver quality products and services to customers.  Weeding out those processes that affect the ability of a company to be profitable is a key component to any successful organization.
This provides an opportunistic time to discuss the value that biometrics can bring to a retail organization to boost operational efficiency.
How Does Biometric Technology Help Boost Operational Efficiency?
In one of the most popular Case Studies on our Web site, we present a classic example of how an M2SYS end user implemented biometric technology for time and attendance resulting in a massive boost in operational efficiency.  Biometric technology eliminated the need for payroll staff to input data and reconcile discrepancies enabling them to allocate time to other initiatives that were more productive.
The key for a successful retail business is to strike a balance between the resources (e.g. employees,  facility, inventory, etc.) that are needed in order to deliver a product and the amount that is charged in order to obtain the product, tipping the scales enough on the asking price to realize a sustainable profit.  Businesses must produce quality products at lower prices in order to gain market share.   The argument for biometric technology as a key component in order to realize boosts in operational efficiencies is that it provides a business with a resource that eliminates unnecessary tasks that are borne by antiquated technologies while at the same time creates a virtually foolproof way to authenticate an individual so you can rest assured that you are not being exploited by your employees, as we discussed in our previous blog post.
Tying Together The Pieces Of The Puzzle
With all of the other responsibilities that go along with running a retail business, it can be easy to overlook everything that may be needed to help you maximize your profits.  Increasingly, businesses are turning to biometric  technology as a pillar of their overall strategy to maintain an efficient and competitive enterprise.  It's no surprise that with the myriad of competing technologies, it can be difficult to sort through which would be the best application for your business.
Fortunately, technologies such as biometrics have arrived that inject simplicity and pragmatism into an overall operational strategy that is built on a foundation of logic and feasibility.  As biometric technology has evolved, it has become more and more applicable to a host of businesses in many different vertical markets for many different needs.  The key to determining if it's a good fit for your business is to read about its accomplishments and evaluate the merits based on what your own individual unique needs are.
We are here to help.  Reach out to us and let us know what you need so we can determine if biometrics can meet your needs.
What are your trepidations about using biometrics?  Do you agree that it can boost your operational efficiency?  Please share your comments with us.