New Podcast – Healthcare Data Integrity & Data Interoperability Standards – What Will the Future Hold?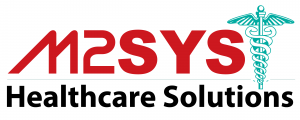 We released a brand new free podcast this week that discusses how healthcare data integrity and data interoperability standards will be affected by the advent of health information exchanges (HIEs) and integrated delivery networks (IDNs). Joining us on the podcast as our guest was John Donnelly, President of NJ based IntePro Solutions, and an expert on healthcare information technology interoperability standards. John's experience and knowledge of the topic is extensive, having served as a participant and adviser on several governmental and industry committees and boards. Plus, John is a renowned speaker on the subjects of healthcare technology standards, interoperability and innovation at annual regional healthcare conferences and an author in publications sponsored by the Healthcare Information Systems Society (HIMSS), the Society of Imaging Informatics in Medicine (SIIM), and the Medical Record Institute.
Here is a list of topics covered in the podcast:
Healthcare's major challenges sharing data across HIEs
Changes to health systems strategic vision of quality healthcare
Impact of data visibility on patient-provider relationship
Patient identfiication's affect on data integrity in HIEs and future technologies for patient identification in healthcare
HIEs effect on State privacy and security regulations
Most important HIE aspects for patient education
To listen or download an audio version of the podcast, please visit this link on our M2SYS Healthcare Solutions Patient Safety System Web site: Healthcare Data and Interoperability Standards. You can also download a PowerPoint summary version of the podcast and follow along during the conversation.
The proliferation of HIEs and IDNs has opened the door to many questions about how to keep data clean, and how this data will be effectively shared across disparate networks. This podcast sheds light on what problems and issues that healthcare faces managing data plus some possible solutions and predictions on where the future of healthcare data integrity and interoperability standards will be.
We hope that you enjoy this podcast (approximately 35 minutes in length) and would like to especially thank John Donnelly for his time, expertise, and generous contributions to our ongoing podcast series. Stay tuned for our next podcast – details will be released on our M2SYS healthcare solutions site and this blog. If you have an idea for a podcast, please email marketing@m2sys.com
Don't forget to listen in to our other podcast with Nancy Farrington discussing patient identification in healthcare.