Visitor Management System for Gym & Fitness Centers
Fitness centers have now become multi-purpose facilities. They offer 24-hour access to their members as well as a studios to rent for independent trainers. The revenue comes from the number of hours trainers spend on the premises to train their clients. The success of this type of business model depends on the accuracy of tracking people walking through the door and how much time they are spending at each facility. Paper-based visitor sign-in sheets or ID cards can be very difficult to manage and not to mention very costly when lost or misplaced. On the other hand, it can take weeks to collect fees from members and trainers who are documented on a paper trail. Fitness centers using a key fob or ID card to gain access into their facilities also run into the risk of some members passing their fobs to friends or family members. This form of "key-sharing" results in a significant loss in annual revenue.
Free Case Study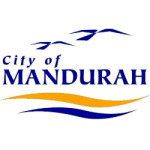 Biometric Integration with Membership Management System at The City of Mandurah, Australia
To be a profitable membership-based business, gym & fitness centers must continuously adopt the latest technology. Pen-and-paper based membership system are quickly becoming obsolete and inefficient. The greater risk of security breaches have left gym/fitness centers searching for a safe and effective method to handle their management of member-sensitive information.
The introduction of biometric technology into membership-based organizations like fitness centers is not only profitable, cost-effective and efficient but it is also a great tool for security measures. One can not spoof the system once they have been enrolled in the database. The system stores the member's data and accurately identifies who is coming and going.
M2SYS Technology, a US-based innovation company is the leader in the biometric industry and have been in business for over 17 years. M2SYS's innovative VisitorTrack™ Biometric Visitor Management System is second to none. It is a powerful web-based platform that gives your brand an incredible impression the moment your visitor walk in the door.
Additionally, VisitorTrack™ can be easily integrated into nearly every fitness center management software. This solution allows fitness center management software providers to rapidly integrate a complete, end-to-end, turn-key identification system. Biometric technology is quickly becoming the most effective and affordable solution for these membership-based organizations.
The VisitorTrack™, biometric visitor management software benefits:
Easily integrates with any membership-based organizations membership management system,

Removes maintenance and cost of papers, printers, ID cards and kiosks,

Biometrics technology provides simple and secure check-in process,

Prevents security breaches or unauthorized access, add unwanted visitors to a watchlist,

Historical data can be obtained easily and in an organized manner, Visitors can be pre-registered.
Biometric technology can provide tremendous value to membership-based organizations and membership management software providers. To learn more about how you can add VisitorTrack™ technology to your visitor management system, visit www.m2sys.com