The Top 15 Reasons To Use Biometric Technology In Workforce Management And Retail Point Of Sale – Reason #7 – Achieve Higher Return On Investment
Blog Series – "The Top 15 Reasons To Use Biometric Technology In Workforce Management And Retail Point Of Sale"
Leading up to our participation in the National Retail Federation's 2011 "Retail's Big Show" from January 9 – 12 in New York city, M2SYS Technology is publishing a blog series on the top 15 reasons that biometrics is a smart choice for retail organizations to consider as an authentication technology in workforce management and retail point of sale applications.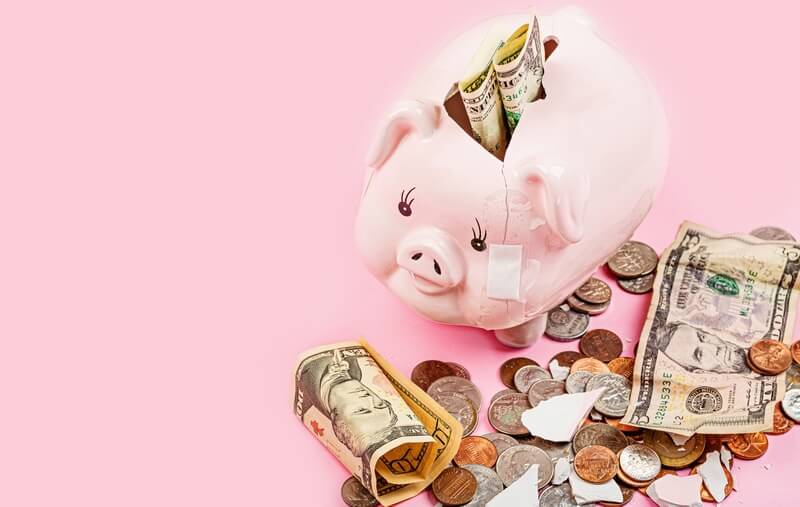 In case you missed it, here are the links to our prior posts in the series:
Reason #1 – Stop Buddy Punching
Reason #2 – Increase Productivity
Reason #3 – Enhance Loss Prevention
Reason #4 – Establish Accountability
Reason #5 – Going Green
Reason #6 – Build Customer Loyalty
And now on to our next post…
Reason #7 – Achieve Higher Return On Investment
Why A High Return On Investment (ROI) Is So Important
So far in our mini blog series, we have discussed tangible ways that biometric technology can be a benefit to any business who takes advantage of its unique characteristics.  We have demonstrated that biometrics helps to increase profits, boost productivity, enhance loss prevention, help the environment, create employee accountability and augment customer loyalty.
The next topic we would like to address is how biometrics can help maximize your return on investment as a safe and secure authentication technology.  Earlier this year, we briefly touched on this topic in a previous blog post and explained that many businesses are already using biometric technology and experiencing high returns on investment.  We also issued a Press Release in November that highlighted biometric technology utilization for time and attendance at Cal Poly Pomona University where they have realized a 300% ROI in the first year of deployment.
It's important to ascertain the long term ROI in a workforce management or retail point of service technology for your business before investing in it.  While it may be tempting to be drawn towards technologies that have an initial lower cost (such as bar code scanning or personal identification number technologies), most often these technologies actually end up costing you more in the long run due to the cost of ongoing maintenance or replacement cards and scanners.  As we have already illustrated, biometric technology reduces paper and plastic waste and is a key component in an airtight loss prevention strategy by removing the possibility of employees sharing PIN's and swapping bar code cards.
Wouldn't you want to have the peace of mind that goes along with knowing that by using biometric technology, you are effectively removing the possibility that someone may be illegally manipulating the system?
How Do You Calculate ROI?
You may be wondering exactly how it is possible to perform an assessment on different potential workforce management or retail point of service technologies in order to determine which has the potential for the highest ROI.  Let's use an example to illustrate, using a business which perceives that it's employees are engaging in the practice of "buddy punching":
Scenario:  Workforce Management
Deployment: Time and Attendance
Technologies to evaluate: Bar coding, personal identification numbers (PIN) and biometric technology
Hypothetical variable: Buddy punching is a problem
The first technology to evaluate is bar code scanning.  The cost of the scanner is $300, software $300 and plastic bar code cards are $100 for the first batch and then $5 for each card purchased thereafter (employee turnover, misplaced, lost or stolen cards, etc.) which averages approximately 3 per month for a cost of $15 per month.
The second technology to evaluate is PINs.  The cost of a PIN reader is $500, software $300 and since employees frequently forget their PIN, you need a technical support person to reset PIN's which costs $5 for each instance averaging 3 per month or $15 per month.
The third technology to be evaluated is biometric technology.  The cost of the biometric reader is $500, software $700 and maintenance and support is $50 per year.
Review:
Bar code scanning:  $780 investment for Year 1
PIN:  $980 investment for Year 1
Biometrics:  $1,250 investment for Year 1
Clearly, biometrics is the more expensive time and attendance technology to remove the possibility of buddy punching compared to the other two options.  However, let's now factor in what you estimate that buddy punching is costing you in payroll losses per year which you calculate to be approximately $2,000.  Since bar code scanning and PIN pad entry technologies do not eliminate the possibility of buddy punching whereas biometric technology does eliminate it, you must factor in the $2,000 loss per year for the first two technologies and a $2,000 gain for biometrics.  Here is what the ROI calculations in year 1 look like for each of the technologies:
ROI:
Bar code scanning:  -356%
PIN:  -304%
Biometrics:  +60%
You can plainly see that to eliminate the root problem of buddy punching which is causing your business a significant amount of loss per year, only biometric technology can deliver a positive ROI.  While we simplified this example in order to illustrate a solution to a specific problem (buddy punching) that your business is experiencing, you can extrapolate this information to a number of potential alternate negative scenarios such as return fraud and/or lost productivity which may be causing you to unnecessarily lose money each year.
Biometric Technology Is The Only Way To Be Certain
There are many workforce management and retail point of service technologies on the market.  Most make the claim to be secure, inexpensive and reliable.  However, as we just illustrated in our example above, if you identify a specific problem within your business or perhaps want to safeguard against any type of problem sprouting up in the future, biometrics is the only technology that identifies an individual with near absolute certainty to provide you with the peace of mind that you are shielding your business from the types of illegal activities that are detrimental to your bottom line.
What successes have you experienced with biometric technology to boost your ROI?  Please share them in the comments section below.
Did you know that M2SYS has a Twitter account where we consistently provide links to biometric articles of interest and news about biometric technology?  Please click on this link to follow us!