Free Webinar – How to use Palm Vein Biometrics to Strengthen PCI and Workforce Management Compliance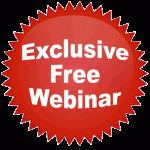 M2SYS and Fujitsu will be offering a free webinar on August 30th from 2:00 to 2:30pm EST, 11:00 to 11:30pm PST on how palm vein technology can help to strengthen workforce management and PCI compliance.  The webinar will cover how using biometric palm vein technology to strengthen compliance can: help replace passwords with a palm scan, increase record storage security, establish significant cost savings, stop employee buddy punching, improve productivity, create a concrete audit trail, reduce payroll errors and strengthen labor law adherence.
The webinar is geared towards retail compliance officers and human resources/workforce management professionals but is applicable to anyone who would like further education on how
vascular biometrics
can help to strengthen compliance, lower costs and increase productivity.  For more information and to reserve your spot for this 30 minute webinar please click
here
.